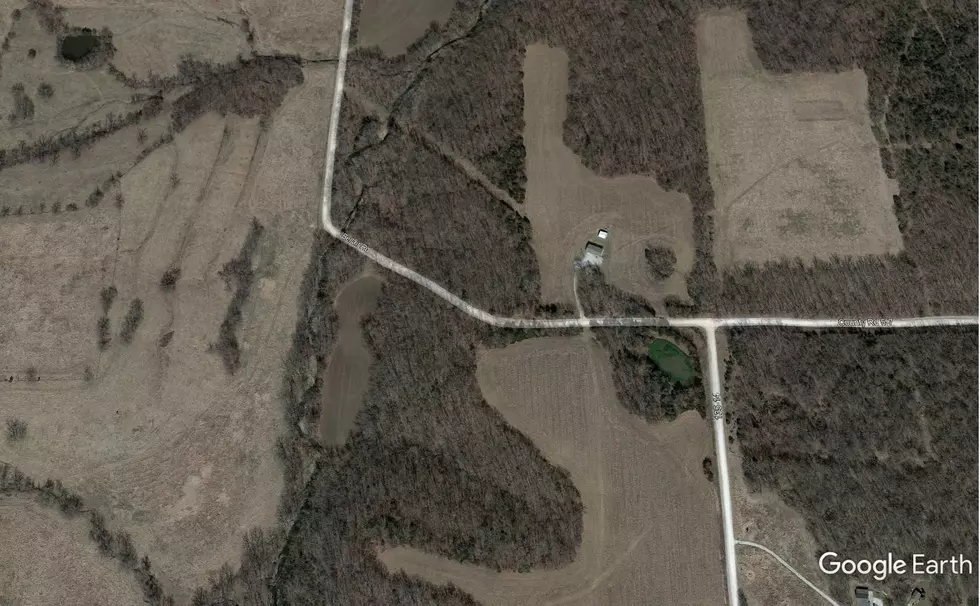 Two Pilot Grove Men Crash on Gravel Road
Google Earth
A Pilot Grove man was injured in a two-vehicle crash that occurred Monday afternoon in Cooper County.
The Missouri State Highway Patrol reports that two trucks were traveling opposite directions on a gravel road (Bellair Road), one-quarter mile west of Bluebird Road (southeast of Pilot Grove) at 2:23 p.m., and both vehicles, a 2015 Ford F-500, driven by 72-year-old Stephen T. Cooper of Pilot Grove, and a 2020 Chevy 3500, driven by 62-year-old Richard J. Templemire of Pilot Grove, were driving down the middle of the road as they approached a curve. Both drivers braked, attempting to avoid the other, but ending up striking each other, and the Ford ran off the roadway and struck three trees.
Templemire, who was not wearing a seat belt at the time of the crash, suffered minor injuries, and was transported by Cooper County Ambulance to University Hospital in Columbia for treatment.
The Ford had moderate damage, while the Chevy was totaled.
Cooper County Deputies assisted the Patrol.