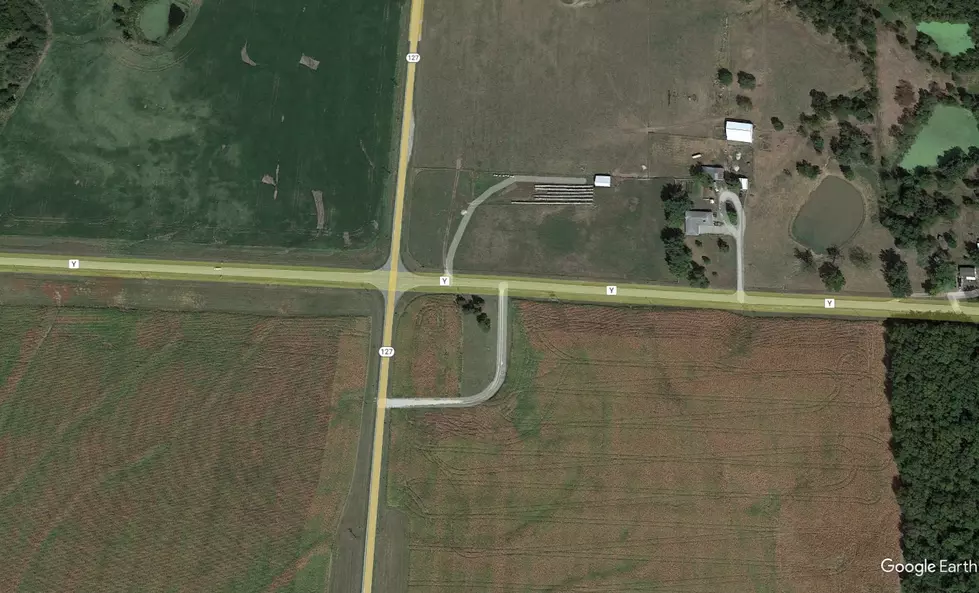 Two Teens Injured in Pettis County Rollover
Google Earth
Two Windsor teens were injured in a two-vehicle crash that occurred Monday afternoon in Pettis County.
The Missouri State Highway Patrol reports that an eastbound 2015 Nissan Pathfinder, driven by 63-year-old Donna M. Sprinkle of Sedalia, struck a southbound 2004 Chevy Aveo, driven by a 17-year-old female from Windsor, at Missouri 127 and Route Y just after 4 p.m. Monday.
The Chevy then traveled off the left side of the roadway, struck a ditch and overturned.
Injured were the driver and a 13-year-old male, both from Windsor. Neither were wearing a seat belt at the time of the crash, according to the report. Both were transported to Western Missouri Medical Center with minor injuries.
The Nissan had moderate damage, while the Chevy was totaled. Both were towed by InMotion.
Pettis County Deputies assisted the Patrol.