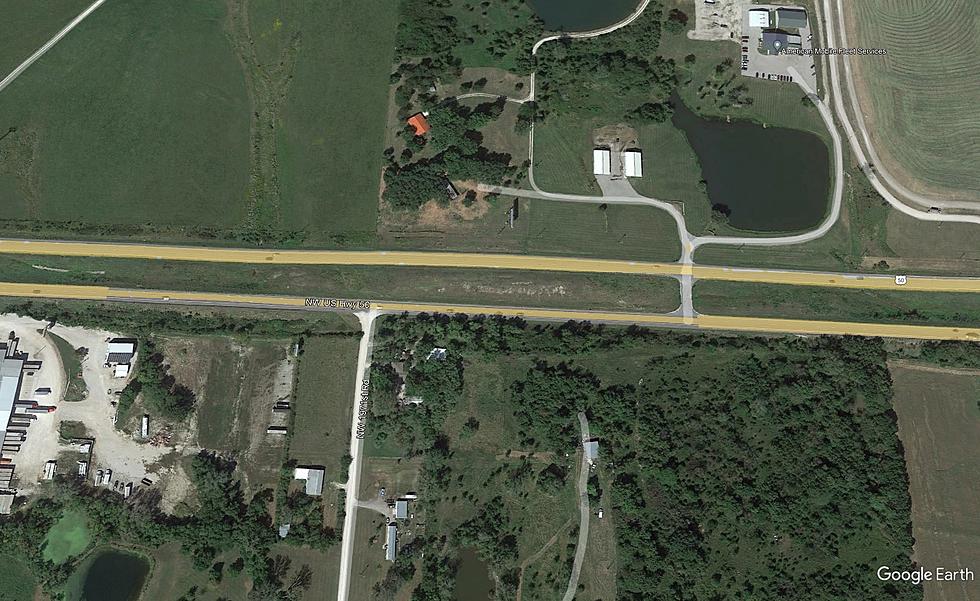 Warrensburg Resident Injured In JoCo Crash
Google Earth
A Warrensburg resident was injured in a two-car collision that occurred Thursday in Johnson County.
The Missouri State Highway Patrol reports that an eastbound 2013 Hyundai Santa Fe, driven by 58-year-old Marjorie K. Murrell of Warrensburg, was on Highway 50, around 5:45 p.m., when a 2007 Chevy Silverado, driven by 41-year-old James M. Sulzen of Lone Jack, turned right onto eastbound 50 from NW 1971 Road, into the path of the Hyundai, which struck the Silverado.
Murrell suffered moderate injuries, and was transported by JCAD to Western Missouri Medical Center for treatment.
The Silverado had minor damage, while the Hyundai was totaled.
LOOK: Justin Timberlake Lists $10 Million Nashville Property
If you've got an extra $10 million, you can live in Franklin, Tennessee near Keith Urban and Nicole Kidman, Tim McGraw and Faith Hill, and Trisha Yearwood and Garth Brooks. Take a look at this stunning property
recently listed
by Justin Timberlake.