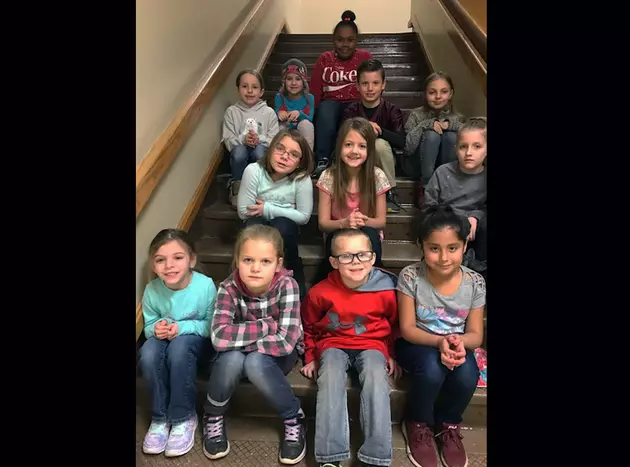 Washington Names Wellness Words Students For February
Sedalia School District 200
Students were selected as Washington Elementary's February Wellness Students for having unbelievable empathy. 
School counselor Michelle Hofstetter explained that "being empathetic means being able to understand how others may feel and trying to understand the situation that he or she is in. It means being able to 'put yourself in someone else's shoes.'"
Selected students were, first row from left: Charlytte Cronk, Abigail Motley, Axle Brobst, Alicia Marcos; second row: Chloe Slater, Marcia Dulier, Kaiya Bragg; third row: Lily Blaha, Jesse Cogdill, Jaydyn Ray; fourth row: Ahlera Dawson, D'Shayla Balark.
Not shown: Isaiah Cogdill.