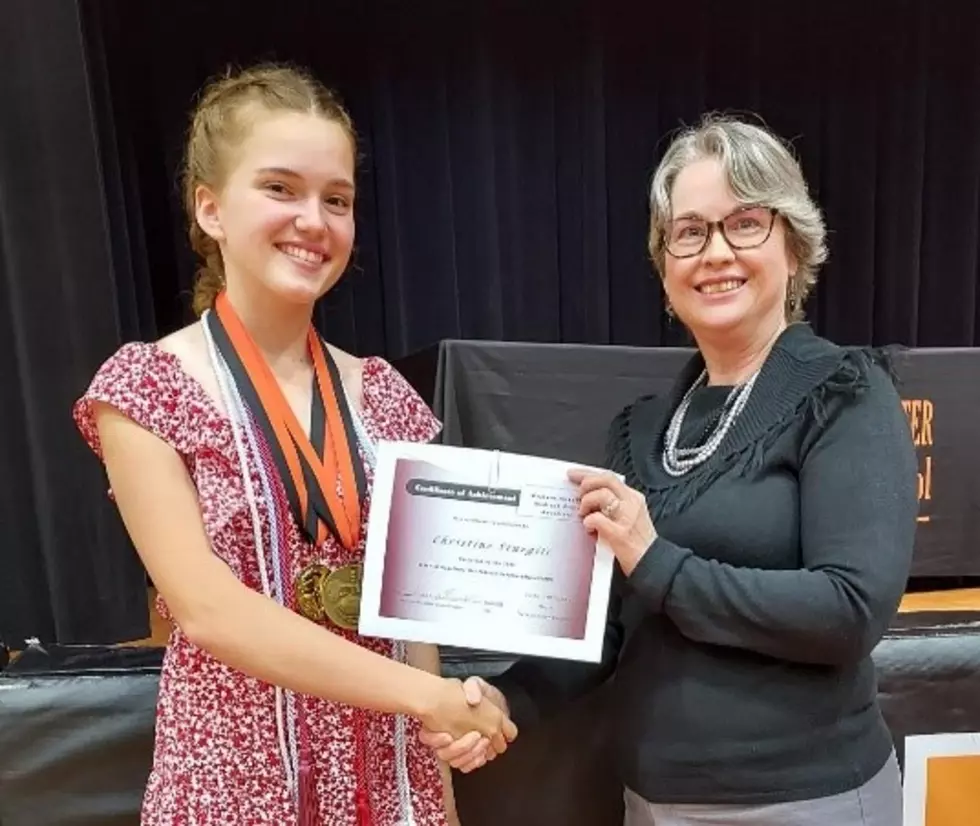 WMMC Auxiliary Awards $5,500 to Local Scholarship Winners
WMMC
Each spring the Western Missouri Medical Center (WMMC) Auxiliary sponsors the Health Care Career Scholarships for students who are pursuing or furthering their education in any health care field.
Recipients are selected by the WMMC Auxiliary Scholarship Committee based on financial need, scholastic ability, work plans and a demonstrated interest in health care. The WMMC Auxiliary has awarded one scholarship of $500 and five scholarships of $1,000 to six students total.
This year's $1,000 recipients include: Amy McCartney, Pediatric Nurse Practitioner program at Maryville University; Kara Pringle, Paramedic program through Johnson County Ambulance District; Claire Sobaski, Dietetic Internship to Yale New Haven Hospital to complete her Registered Dietitian degree; Christine Sturgill, Knob Noster High School 2022 graduate attending University of Nebraska-Lincoln for Prehealth; Rachel Vogelsmeier, Bachelor of Science in Psychology and Child & Family Development at University of Central Missouri (UCM).
Madelyn Morgan, Bachelor of Science in Nursing at UCM, is the recipient of the $500 scholarship.
Sales from the Wishing Well Gift Shop has always been the largest income source for the Auxiliary and helps fund these health careers scholarships. This past year has allowed for increased sales, with the opening of the entrances, and better access to the community to shop at the Gift Shop. The Wishing Well Gift Shop is open to the public from 9 am to 5 p.m., Monday through Thursday and 11 am to 4 p.m. on Friday.
Through the pandemic, the Auxiliary has remained determined to fund scholarships at the same level as in years past. From the 26 qualified applicants this year, it was easy to see the financial need was great.
As educational expenses rise and the demand for health care workers increase, there is a continuing need for additional funds. Donations are being sought by the WMMC Auxiliary to ensure opportunities to provide additional monetary assistance for our future health care providers.
Donations may be made to the WMMC Auxiliary for the Health Career Scholarship Fund and sent to WMMC Auxiliary, 403 Burkarth Road, Warrensburg, Mo., 64093.
In the top photo: Christine Sturgill receiving $1000 scholarship on Awards Night at Knob Noster High School from Teresa Collins, WMMC Auxiliary Liaison.
Shown left to right: Sharon Franklin, Auxiliary president, awarding Auxiliary Health Career Scholarships to Amy McCartney, Kara Pringle, Claire Sobaski, Madelyn Morgan and Rachel Vogelsmeier.