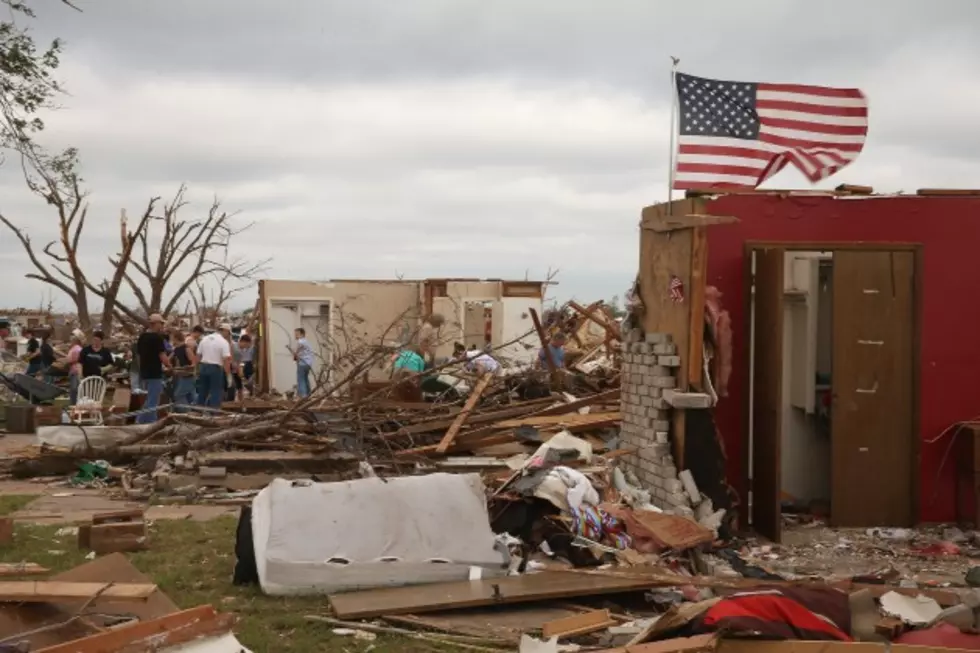 Xceligent Office in Sedalia Collecting Donations for Oklahoma Tornado Victims
Getty Images
The Xceligent office in Sedalia is taking donations for Relief efforts in Moore, Okla. The business has two enclosed trailers that they are trying to fill. Xceligent is compiling a team from their Sedalia office and Lee's Summit office to travel to Moore to distribute the items and assist with clean-up efforts.
Items can be delivered to 2500 East Broadway between the hours of 8 a.m. to 5 p.m., Monday through Friday. If you would like to make monetary donation, visit their website and click the banner that will take you to the Central Oklahoma Red Cross Website.
Some of the items needed at this time are:
Bottled water
Work gloves (all sizes)
Diapers (all sizes)
Baby wipes
Industrial trash bags
Toothbrushes
Toothpaste
Bleach
Please contact Tonalea Rehmer for a complete list of items or any questions at 816-559-5965.