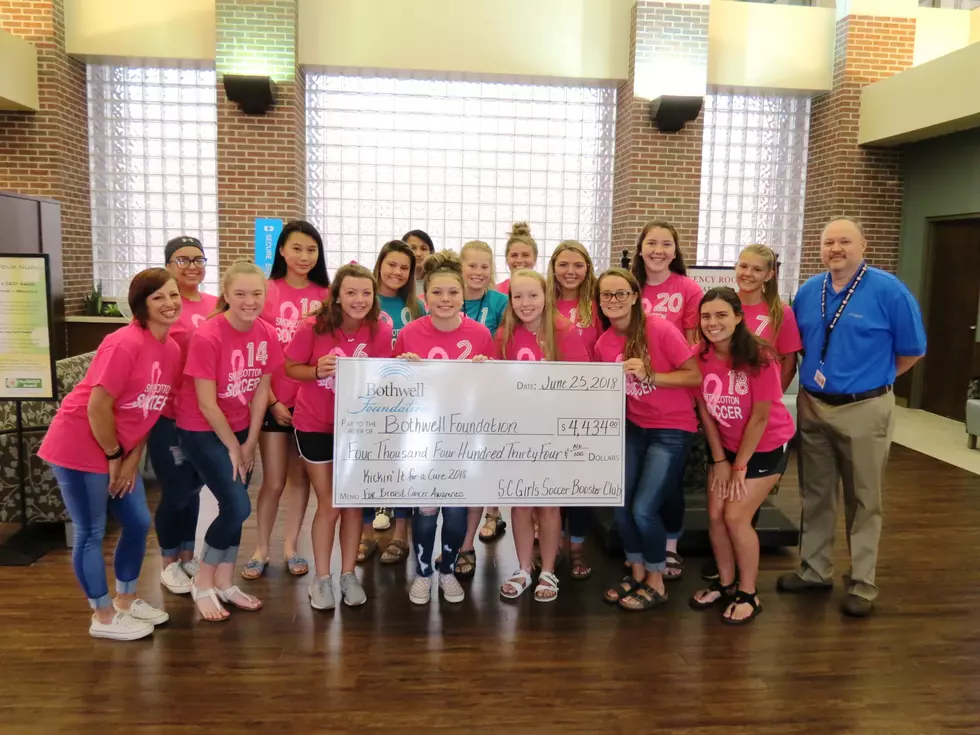 Bothwell Foundation Receives 'Kickin' It for a Cure' Donation
BRHC - Sedalia 200
The Smith-Cotton Girls Soccer Team recently donated over $4,000 to the Bothwell Foundation Cancer Services Fund.
Bothwell says the money was raised from its annual Kickin' It for a Cure soccer match. The amount donated this year was $4,434.
This was the sixth year for Kickin' it for a Cure, and the team has donated a total of over $34,000 to the Bothwell Foundation. This year's event took place April 30 against Rockbridge. The team raised money through T-shirt and raffle ticket sales and with a live auction at half-time.
"We are extremely appreciative and supportive of the Smith-Cotton Kickin' It for a Cure Game.  The girls do an amazing job of working together and with community partners to raise valuable funds that will help patients in our community," said Lauren Thiel, Bothwell Foundation director.
BRHC says the funds raised through Kickin' It for a Cure have been used to help upgrade to 3D mammography, purchase breast health and self-examination education materials for area health fairs, and assist cancer patients while they undergo treatment by providing gas cards and Ensure protein drinks.