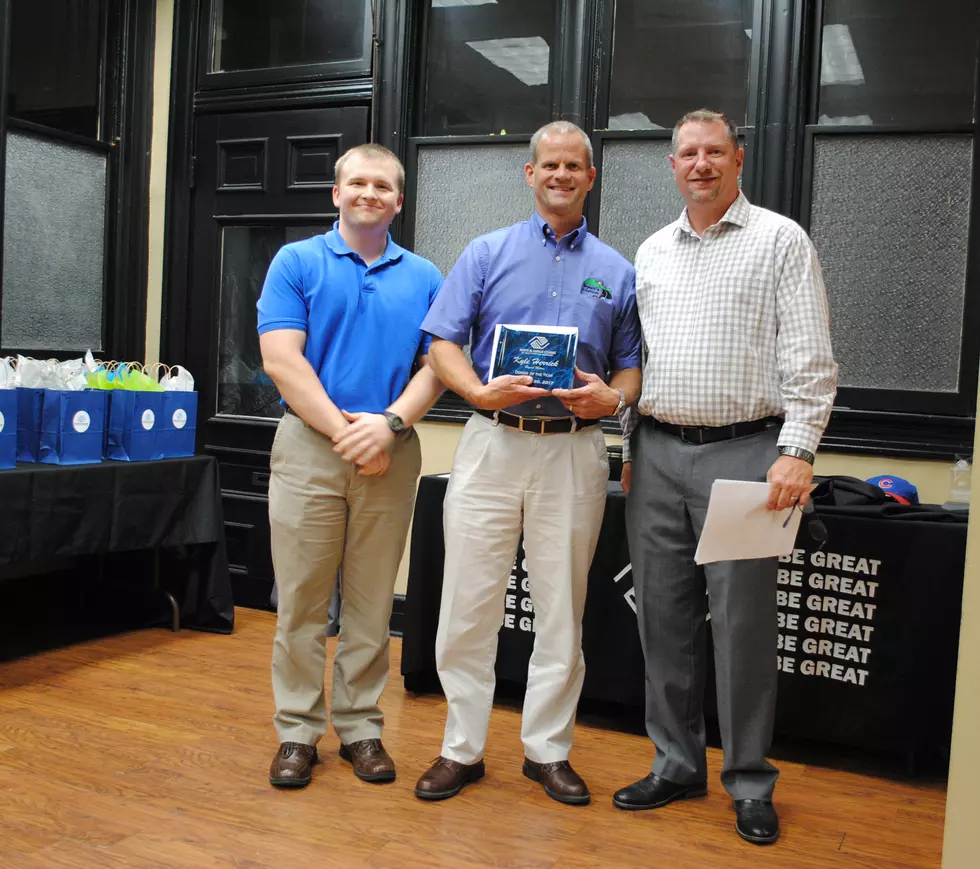 Boys & Girls Club Awards Several Recipients at Annual Meeting
Courtesy of BGCWCM
The Boys and Girls Club of West Central Missouri held a special ceremony on October 20 and named several award winners, including Donor of Year.
The 2017 Donor of the Year award to Kyle Herrick of Bryant Motors'.
A press release from BGC, says the Club's Annual Meeting celebrates the past year's accomplishments and gives out awards to staff and board members.
"Kyle is a tremendous friend to the Boys & Girls Club and is genuinely focused on creating a better future for local kids by investing in the Club," said Executive Director Gary Beckman. "His philanthropy and support of the Rising Stars Talent Show especially has engaged members and given them the opportunity to showcase their amazing talents. We are grateful for all that he does."
Other award winners included Clifford Hazel as Volunteer of the Year, Ashlee Paxton and Barry Henderson as Board Members of the Year, while the Employee of the Year honor went to Leeton Program Manager Alex Russell, and Director of Operations Tyler Hudson.
The Club noted a new award was also issued this year, the Lighthouse Award, which is given to those who show quiet, behind the scenes work for the Club, was given to Board Member Jake Gieschen.