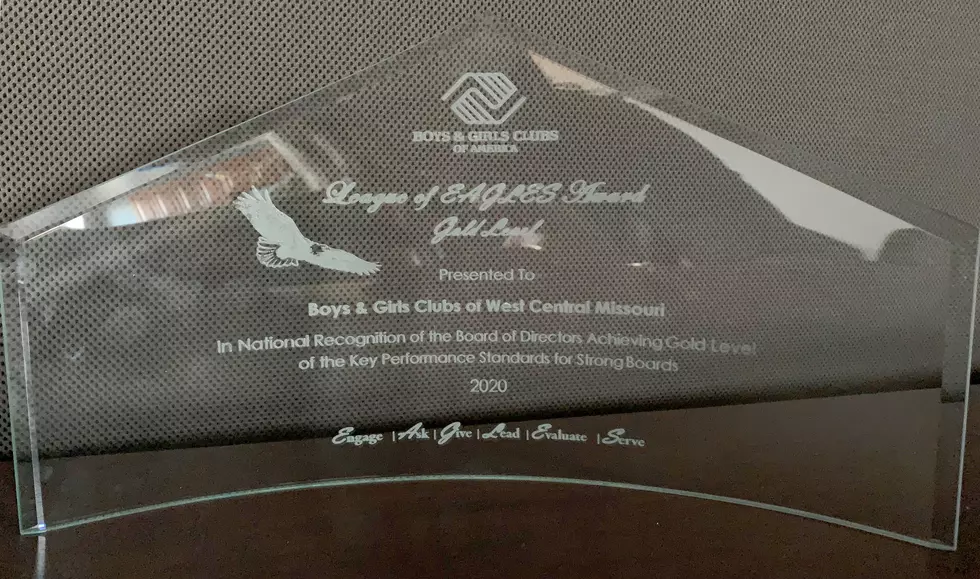 Boys & Girls Club Board Wins Gold League of EAGLES Award
BGC
The Boys & Girls Clubs of West Central Missouri's Board of Directors was recently honored with a gold level League of EAGLES Award, a high honor bestowed by the Boys & Girls Clubs of America.
The national League of EAGLES Award recognizes boards who have 95% engagement, including attendance at board meetings, face-to-face fundraising asks, making a personal financial gift, leading the organization in strategic initiatives and plans, evaluating individual board performance and serving actively on board committees. BGC previously won a silver level League of EAGLES Award in 2019.
"Speaking on behalf of the board, we are truly honored to receive the gold level League of EAGLS Award for 2020," said Past- Board President Barry Henderson.
"Our board is comprised of an exceptional cross-section of the local community, who realize how important the next generation is. One of our goals is to always be the best for our Club members and this award confirms the dedication of all our members," Henderson said.