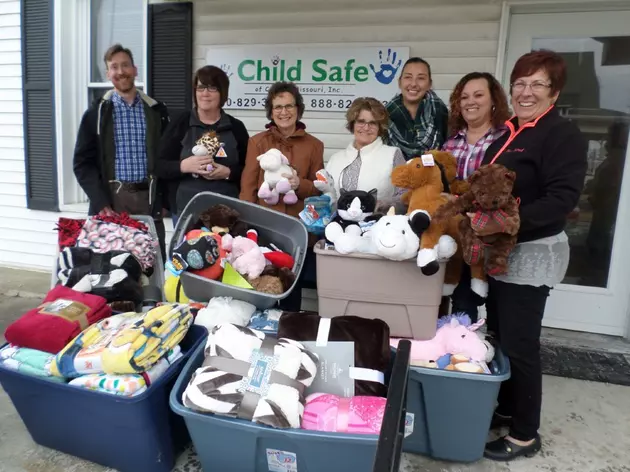 Child Safe Benefits From Wesley UMC Donation
John Meehan
"What started as a children's gift offering grew beyond our dreams," said Child Safe representatives on Thursday.
"Thank you to the entire Wesley United Methodist Church Congregation for the donations of blankets and stuffed animals. Eight huge tubs were delivered to Child Safe," it was  noted.
Mary Meehan said, "What a blessing it is to be able to bring warmth and comfort to so many children and youth in their time of need. We so appreciate the generous spirit of our Wesley Church family.
From left to right in the photo are: Pastor Dennis Harper, Child Safe Staff, Mary Meehan, Staff, Staff, Staff and Pam Lindstrom.