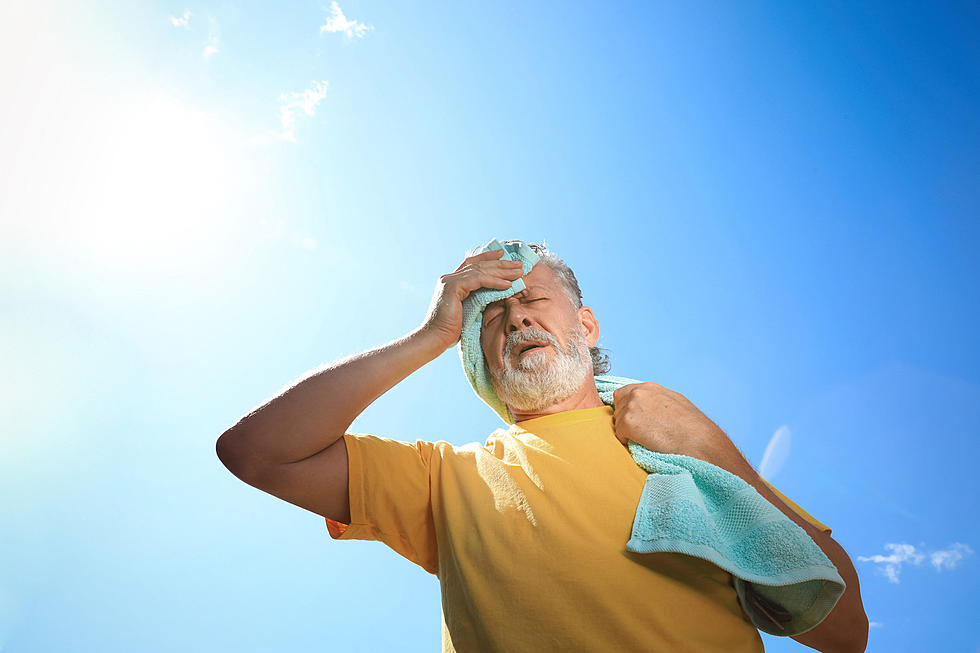 Dangerous Heat Today and Storms Tonight In West Central Missouri?
Liudmila Chernetska
The National Weather Service in Kansas City took to Facebook this morning to talk about the potential for dangerous heat this afternoon and the potential for storms tonight. So what can we expect?
The National Weather Service issued a Heat Advisory for West Central Missouri until 8:00 PM CDT this evening. They say Heat Index values up to 110 are expected for West Central Missouri today, which could cause some people to experience heat illnesses.
The Noon forecast from Weatherology suggests a high of 92 in Sedalia, 95 in Warrensburg, and a cooler 87 in Boonville. Weatherology is also calling for a 50% of chance of rain in Boonville and a 35% chance of rain in the Sedalia and Warrensburg areas. Weatherology tends to be conservative and understated when it comes to forecasts.
The Noon forecast from the National Weather Service for Sedalia, Warrensburg, and Boonville is similar to Weatherology's forecast. Including lesser rain chances for Sedalia and Warrensburg. They say showers and storms are likely in Booneville tonight between 10 PM - 1 AM CDT.
While it may not get as high temperature-wise in West Central Missouri this afternoon, that doesn't mean we won't see high, uncomfortable heat index readings this afternoon. Nor does it mean we won't see storms in West Central Missouri.
The National Weather Service says heat is expected to expand areas south of Kansas City, with triple-digit heat indices possible. Additionally, West Central Missouri finds itself at a slight risk for severe weather this afternoon and evening. The main hazards are large hail and damaging winds.
You can keep up with the latest forecast from Weatherology, and also check out their radar here. Of course, if West Central Missouri experiences severe weather today and this evening we'll have updates from Weatherology on-air, as well as warnings issued by The National Weather Service on our radio stations.
Quiz: Do you know your state insect?
Stacker has used a variety of sources to compile a list of the official state insect(s) of each U.S. state, as well as their unique characteristics. Read on to see if you can guess which insect(s) represent your state.
LOOK: Here are the states where you are most likely to hit an animal
Hitting an animal while driving is a frightening experience, and this list ranks all 50 states in order of the likelihood of such incidents happening, in addition to providing tips on how to avoid them.