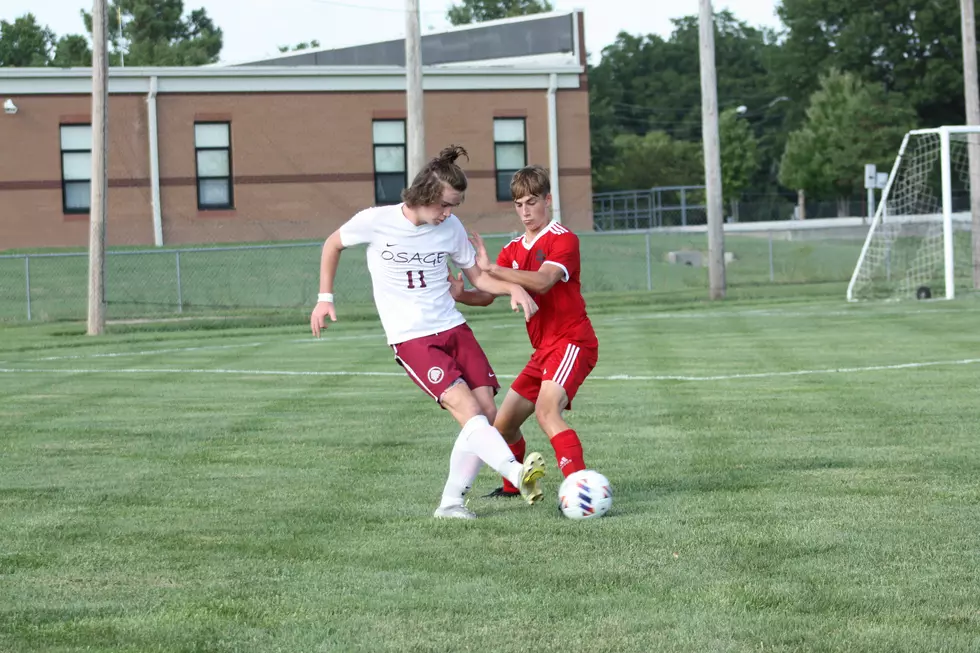 Gremlins Split at Smith-Cotton Shootout
SHS
The Sacred Heart Gremlins boys soccer team has a 1-1 record after playing in the Smith-Cotton shootout this past weekend.
It was a steamy Friday evening at Suzie Ditzfeld Memorial Field as the Gremlins opened the Smith-Cotton shoot-out versus a speedy and aggressive team from Osage. Osage scored 2 goals in the first half and another 3 in the second, to blank the Gremlins 5-0.
Saturday morning the Gremlins faced Clinton at Jennie Jaynes Stadium. Junior Jackson Manning scored his first goal of the day and was answered by the Cardinals. Sacred Heart freshman Gabriel Malacara netted a goal making the score 2 - 1 at the half.
Junior Jackson Manning scored his second goal with just over 14 minutes left in the game. Sacred Heart won 3-1.
Photos:
4064 - freshman Max Van Leer
4103 - sophomore Diego DeLeon
4151 - junior Jackson Manning
4046 - junior Traven Wheeler