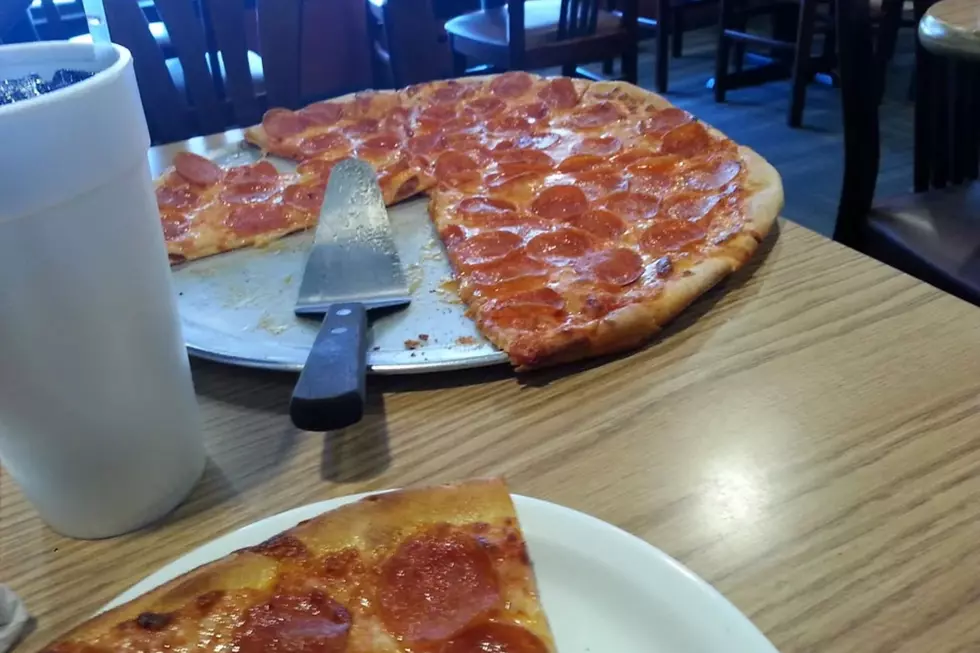 Have You Experienced These Two Award Winning Branson Restaurants?
Rocco's New York Style Pizza by Mama D's, Inc.
Two Branson restaurants have made Trip Advisor's 2022 Travelers' Choice Best of the Best Awards. One of them is a pizza joint, and you know I've never met a slice I didn't like, so I can't wait to try it. The other isn't my bag, but I think a lot of you might just love it.
First, let's take a look at the restaurant that won the award which doesn't excite me as much as the pizza joint. In all fairness, it's my dislike of flame-grilled meats and BBQ that leaves me not all that excited about this joint. Yet, I know plenty of people who would love this place.
I'm talking about Pickin' Porch Grill in the Branson Craft Mall. Trip Advisor says, "Put down your phone or drop your mouse; stop what you're doing and go eat at this place! The food was incredible, the prices were reasonable." 
Pickin' Porch Grill offers a variety of plates, tacos, specialty sandwiches, and charbroiled burgers. Most things on the menu are grilled. Some of the more interesting entrees include Pulled Pork Fries, Catfish Plate, Smoked Pork Tacos, a Fried Green Tomato BLT, and a Chorizo Burger. There are some things on the menu that the oddball like me, who avoids grilled meat, might enjoy like a Pork Tenderloin sandwich, a prime rib sandwich called the Porch Dip, and a fried Chicken Sandwich.
The cheapest items on the menu are on the kid's menu for $7.99. The most expensive plate on the menu is the Catfish plate for $16.99, with most meals costing $14.99, which I guess I would consider reasonable in the age of inflation.
Now let's look at the joint that's a definite visit when I get to Branson, Rocco's New York Style Pizza by Mama D's House, LLC. Trip Advisor says, "Probably the best pizza I've ever tried, it was seasoned perfectly, came out hot, and the crust is PERFECT!"
According to Rocco's website, the secret to their really great pizza is fresh homemade dough, the freshest vegetables, Mozzarella shredded in the restaurant, meats cooked in the restaurant, and in-house sliced sausage. I believe the sausage is a big deal.
See I'm from Chicago and I love thin crust Chicago tavern-style pizza, and part of the secret to that is using fresh sausage. Most of America doesn't do that, which is why pepperoni is the most popular pizza topping in America, while Chicagoans tend to go for a sausage pizza more than pep. So there may be something to Rocco's using fresh ingredients.
Anyway, Rocco's offers all the things you'd expect a pizza joint to offer: appetizers, salads, pizzas, subs, and pasta. As far as pizzas go, they offer a variety of specialty pizzas including the Rancho Romano, which they call a local favorite. This pie includes Homemade Ranch, fresh mushroom, tomato, spinach, and a sprinkle of garlic. They suggest adding your favorite meat.
The menu also offers Mama D's Own Homemade Lasagna and a Chicago-style Italian Beef sandwich made with Turano Bread, which is definitely Chicago. Another intriguing item on the menu is their appetizer of a Bowl of Meatballs in marinara.
Prices are generally reasonable. A large specialty pizza or Hawaiian or Margherita house pizza will run you $24.99, and a large cheese pizza costs $17.21 plus $2.29 for every topping you add. Most appetizers are $7.99, and pasta dinners are $13.99.
Rocco's is located at 2722 State Highway 248 and they're open Tuesday through Saturday from 11:00 AM - 1:15 PM for lunch and 4:00 PM - 8:00 PM for dinner. Pickin' Porch Grill is located in the Branson Craft Mall, 694 Highway 165 and they're open Tuesday - Saturday 11:00 AM - 7:00 PM.
If you've tried either of these restaurants drop me a note on our app and tell me what your experience was like.
LOOK: Route 66's quirkiest and most wonderful attractions state by state
Stacker
compiled a list of 50 attractions--state by state--to see along the drive, drawing on information from historic sites, news stories,
Roadside America
, and the National Park Service. Keep reading to discover where travelers can get their kicks on Route 66.
LET'S GO: The most popular historic sites in America