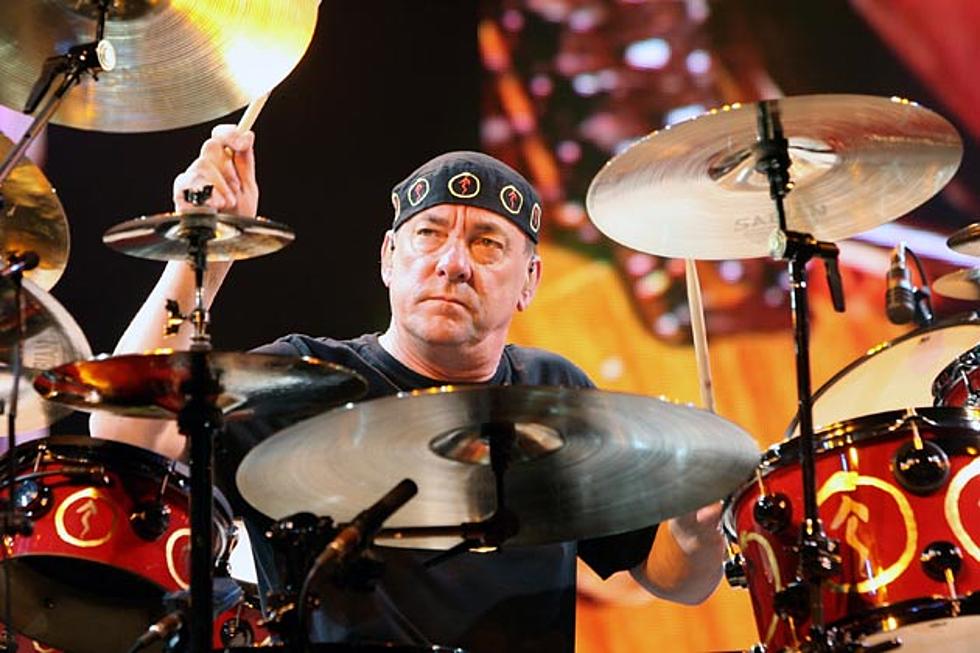 How I Learned to Appreciate Drummers Like Rush's Neil Peart
When I heard that Rush's Neil Peart had died I immediately felt sad. I knew one of rock's greatest drummers had been silenced forever. As a kid growing up I didn't think much about drummers or drumming. If there was anyone in a band I was interested in, it was guitarists. Then I met my best friend Tom, the guy who taught me to appreciate great drummers.
Neither of us was playing anything when we met. I had taken guitar lessons on and off as a kid. It was freshman year and we were kicking around at the beginning of our friendship. At some point Tom mentioned wanting to play the drums. I didn't think that much of it, but by the time freshman year ended he had his first drum set and he was taking drum lessons, and I had managed to talk my parents into guitar lessons again.
Tom immediately got into drummers and Phil Collins was his favorite. He also really liked the late Keith Moon. At one point he painted a drum head for his bass drum with a portrait of a young Keith Moon and the words Moon crazy. Keith was known for his wild and crazy antics, and while that definitely wasn't Tom, he really loved Moon's drumming.
When we weren't hatching a plan for our latest garage band, or probably driving his mom crazy by practicing in his attic, we were listening to music. I learned more about drumming and drummers from Tom than anyone else. There were the usual suspects. Phil Collins, John Bonham, Keith Moon, Buddy Rich, Charlie Watts, Max Weinberg etc.
Then there were the drummers that weren't necessarily household names for the average music listener: Stewart Copeland of The Police. Kenny Aronoff from John Mellencamp's band. Vanilla Fudge's Carmine Appice, Cream's Ginger Baker. Chester Thompson, the other drummer in Genesis. At some point in the late 80's or early 90's I probably knew more about rock drummers than most all thanks to Tom.
He also got me into Rush a little bit. I'm not a huge fan of the Canadian trio but I enjoy listening to their stuff. Much like Yes or Pink Floyd their music has a precision to it that you can just hear in the recordings. For me, Rush's music is more enjoyable than Pink Floyd or Yes. And like any band that has a precise sound the drumming is beyond excellent.
By the late 90's I had traded my guitar for a microphone and a transmitter. Tom didn't make it much further as a musician either as life happened and dictated music play a smaller role in his life. But on the passing of one of rock's great drummers, I pause and smile. I remember the good times playing music with Tom. Listening to him talk about how he set his kit up. Or hearing him try and emulate their styles as he sat behind the drums.
Thanks Tom for the lesson on drummers. And thank you Neil Peart for the music. Both made my life a little richer.