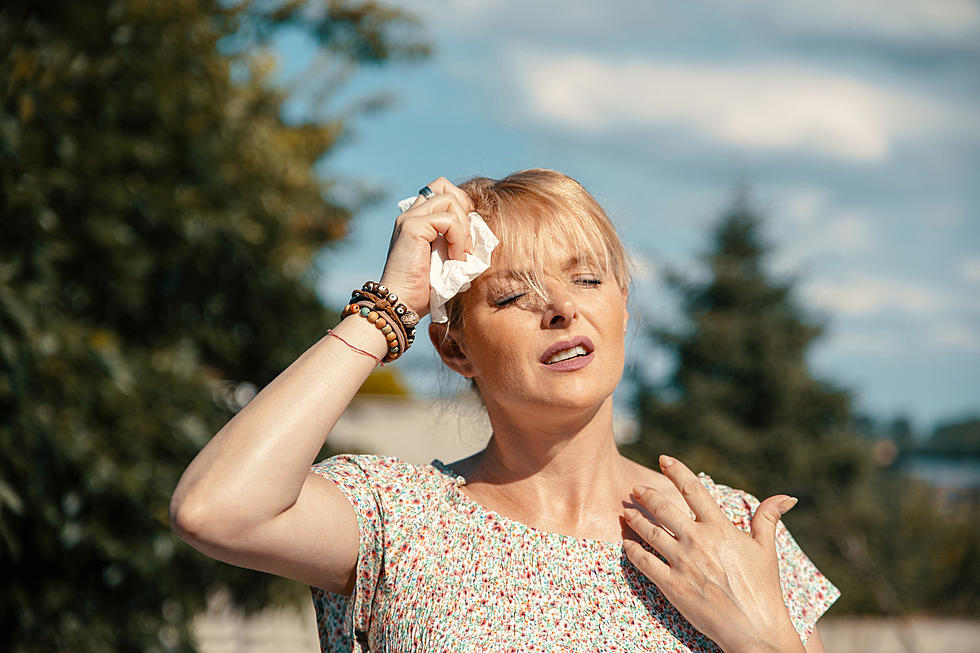 How Long Will The Heat Be Sticking Around West Central Missouri?
Biserka Stojanovic
Missouri's hot weather is going to hang around as we say goodbye to July and hello to August.
It was so hot yesterday that one record in the Kansas City area was broken, and another tied. At six this evening, it hit 100° in Sedalia according to the weather app on my computer.  At 9:00 PM CDT, it's still 89° outside. So how long will this hot weather be sticking around?
Records Broken and Tied
On Wednesday, July 26, St. Joesph broke the heat index record at 5:00 PM CDT with a heat index reading of 120°. The hottest heat index on record going back to 1944 was 119°set on August 1, 2011, and tied on July 22, 2017, according to The National Weather Service in Kansas City.
At Kansas City International Airport at 7:00 PM CDT, the heat index record reached 117°, which tied the record heat index on record which was set on July 20, 2000. The National Weather Service notes, they did have five-minute observations that reached above 117°.
How Long Will The Heat Be Sticking Around?
Looking at our forecast from Weatherology, it looks like there's very little escape from the heat over the next week, except for Sunday and Monday. On Sunday and Monday, it will still be uncomfortable, but less so, with a high of 94° predicted. Hottest day of the next week? Next Wednesday, August 2.
To make matters worse, it doesn't seem like we're going to get any precipitation that will get us out of our drought either. Scattered showers and thunderstorms are currently in the forecast a few times throughout the next week, but it's not like anyone is predicting a good long soaking rain to improve that situation.
Here are the high temperatures predicted for the Sedalia area for next week, you can check out an updated forecast from Weatherology here.
Friday- 102°
Saturday- 99°
Sunday & Monday- 94°
Tuesday- 99°
Wed- 104°
Thursday- 100°
How To Stay Healthy During Our Heatwave 
The National Weather Service also points out that everyone is at risk from extreme heat, especially when it's prolonged like we're going to experience over the next week. However, certain people are more vulnerable than most because age and certain health conditions make the body less able to regulate temperatures. These populations include pregnant women, newborns, kids, the elderly, and those suffering from chronic illnesses.
The National Weather Service says, never leave anyone alone in a closed car. Use air conditioners and stay in the shade. Drink plenty of water even if you're not thirsty. And finally, wear loose-fitting light-colored clothes.
Stay cool, and hopefully, we'll get some cooler weather as we get closer to the Missouri State Fair. Otherwise, we've got some sweaty nights in the grandstand ahead of us for those fair shows.
LOOK: The most extreme temperatures in the history of every state
Stacker
consulted 2021 data from the
NOAA's State Climate Extremes Committee (SCEC)
to illustrate the hottest and coldest temperatures ever recorded in each state. Each slide also reveals the all-time highest 24-hour precipitation record and all-time highest 24-hour snowfall.
Keep reading to find out individual state records in alphabetical order.
TIPS: Here's how you can prepare for power outages