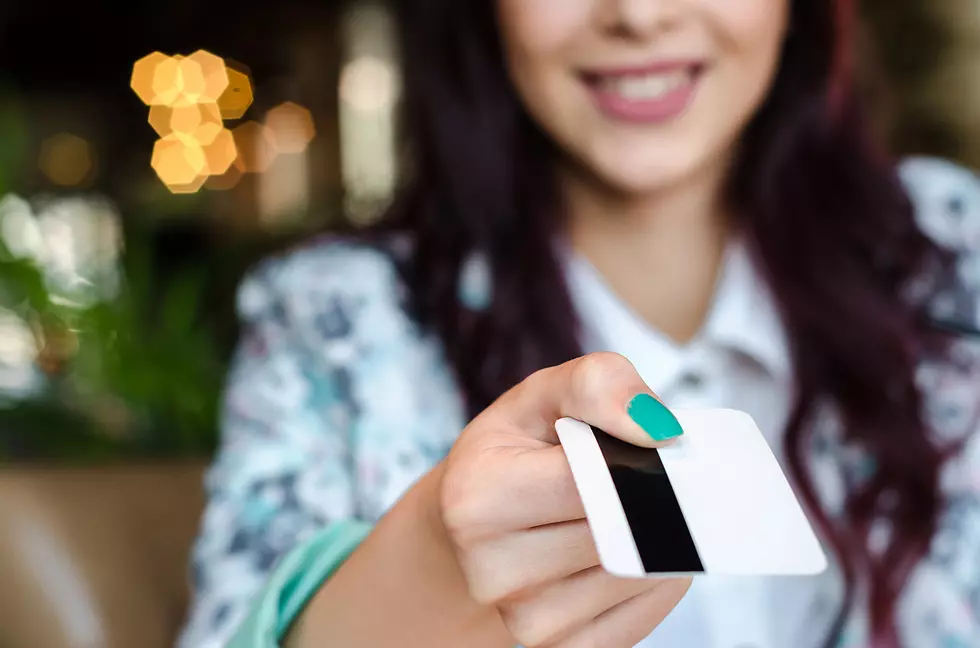 I Wound Up With 60 Batteries Thanks To Black Friday Shopping
RobertoDavid
So I actually found myself out shopping on Black Friday, even though I didn't plan to. Here's how I wound up with 60 batteries, four record albums, and a Christmas gift when it was all said and done.
It's been a long time since I actually got out and shopped on Black Friday. It's just not something I like to do. There are the crowds, it can be hot and sweaty walking around stores all bundled up, and the Christmas music from hell being pumped into all the stores. Nope. Not really my thing.
The last time I went out Black Friday shopping I wound up with a boom box to replace a stereo receiver and amp that had died on me. The boom box didn't work very well. Although it sat on one of my shelves in various radio station offices for years. It was an impulse buy.
So how did I wind up Black Friday shopping this year? I blame Jammin' Nuggets music, Josey Records, and the folks behind Record Store Day.
It all started when Joesy Records decided they'd open at 9:00 AM CST on Black Friday for Record Store Day, and Jammin' Nuggets decided they'd open at their regular time at 11:00 AM CST. You see, my buddy Mike and I have a tradition of hitting the record stores for Record Store Day. While there wasn't a lot on the list this time we wanted to buy, it's a tradition to go hang out at least for a little bit a Jammin' Nuggets. Since Josey was opening earlier we thought we'd start there.
We had the notion we'd head to Josey Records and check out their record store day offerings. Then maybe kill the time between leaving Josey and when Jammin' Nuggets opened by getting breakfast. So on Friday morning, I swung by Mike and Amanda's house and picked them up.
We browsed the records while Amanda did some shopping at the boutique in The Lamy Building. Then Mike wanted to hit Lowes, because of batteries. One of the doorbusters, for lack of a better phrase, is great deals on batteries. He wanted to pick some up because as he told me if you have kids, you go through a lot of batteries. Heck, I don't have kids, and I still go through a fair amount of batteries between a hair trimmer, blood pressure cuff, and various remotes.
So we left Joesy Records and headed to Starbucks for a cup of coffee. Starbucks was a zoo, so instead, we wound up at Teremonk Coffee and Desserts for holiday lattes. After we enjoyed our lattes we headed over to Lowes. It turns out that besides the batteries, Mike and Amanda wanted to see if there were any Christmas decorations they liked to help decorate their new home. I myself love looking at Christmas decorations, lights, trees, and such, so I was all in.
I wasn't going to get batteries, but peer pressure. Plus I also picked up some Clorox wipes, cause I was doing some bathroom cleaning yesterday, and that meant I didn't need to go to Walmart to pick some up.
After Lowe's, we still had some time to kill so I suggested we hit Genes Boots and Hats. I wanted to check out their accessories and jewelry. I thought there might be something there that would make a good stocking stuffer. Genes was a bustle of activity, as was much of Thompson Hills Shopping Center. Even JC Penny. Usually, Penny's parking area seems like a ghost town. Not on Friday.
I did find a nice gift at Gene's Boots and Hats, and thus, my Christmas shopping was officially underway. Mike found a nice pair of shoes at Gene's too. Although we both struck out when it came to jeans on the clearance rack.
Finally, we made it to Jammin' Nuggets where we enjoyed some great conversation and I found some great used records I wanted to buy.
When it was all said and done that's how I went home with 30 AA batteries, 30 AAA batteries, a box of Clorox wipes, a Christmas gift, and four vinyl records. Turns out it was a pretty good day.
States with the most registered hunters
Stacker
analyzed data from the U.S. Fish and Wildlife Service to determine which states have the most registered hunters. Read on to see how your state ranks on Stacker's list.
LOOK: The most extreme temperatures in the history of every state
Stacker
consulted 2021 data from the
NOAA's State Climate Extremes Committee (SCEC)
to illustrate the hottest and coldest temperatures ever recorded in each state. Each slide also reveals the all-time highest 24-hour precipitation record and all-time highest 24-hour snowfall.
Keep reading to find out individual state records in alphabetical order.