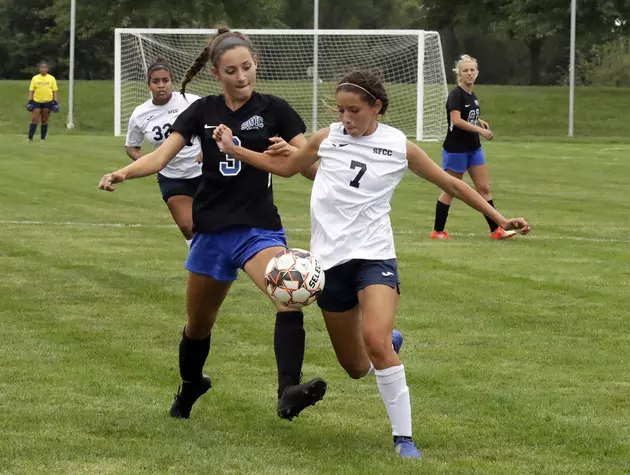 Lady Roadrunners Suffer 7-0 Loss by SW Illinois
Randy Kirby
The State Fair Community College (SFCC) Lady Roadrunners hosted the Southwestern Illinois College Blue Storm from Belleville, Illinois. SFCC lost by a score of 7-0.
"We knew that Southwestern Illinois is a very good team, we knew that going in," said Lady Roadrunners Associate Head Coach Dan Martin. "We tried to go at them too much and they exposed us on the outside and then cut us up in the middle."
SFCC took four shots as a team in the game.
Sophomore goalkeeper Atziry Plascencia of El Paso, Texas got the start in the net for the Lady Roadrunners. She played the first half and recorded two saves. Sophomore goalkeeper Samantha Curphey of Raymore played the second half and recorded five saves.
SFCC (0-11) played Metropolitan Community College Tuesday and lost, 1-0. They play St. Charles Community College Sunday on the road, and return home Monday at 1 p.m. for a match with Central Methodist University.
--David Rohrbach, SFCC Athletics