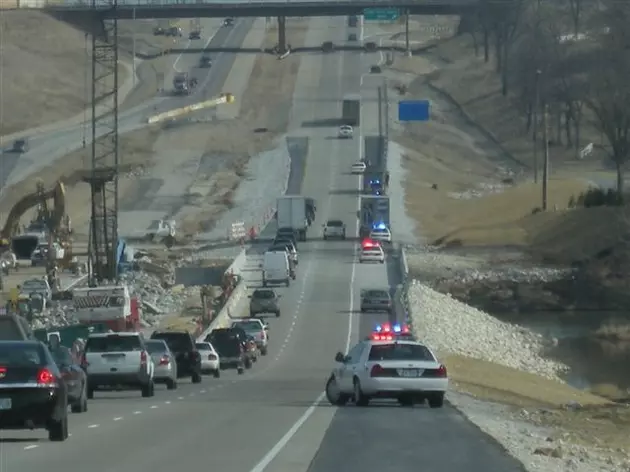 Missouri State Highway Patrol Accident Reports for May 23, 2018
Missouri State Highway Patrol
Four Marshall teenagers were injured in an accident on Watermill Rd. on May 22. The driver of a 2003 Mitsubishi reportedly lost control of the vehicle on loose gravel. the vehicle then left the roadway and overturned, according to the Missouri State Highway Patrol. 15-year-old Ebony Banks, 18-year-old Kyanna Hayes, 18-year-old Laney Kinder and 16-year-old Mayeeshia Stewart were treated at Fitzgibbon Hospital for minor to moderate injuries.
---
Eastbound lanes of I-70 around mile marker 80 were closed for a period of time the afternoon of May 22, due to a truck fire. MoDOT announced the fire via Twitter. No details on what caused the fire have been released.
---
Two people were injured in a three-vehicle collision on I-70 in Saline County on May 22. The Missouri State Highway Patrol says 71-year-old David Jacobs and 94-year-old Dorothy Knipmeyer, both of Sweet Springs, were taken to I-70 Medical Center by Saline County EMS following the wreck, which took place around 3:20 p.m. All three vehicles were totaled and towed from the scene.