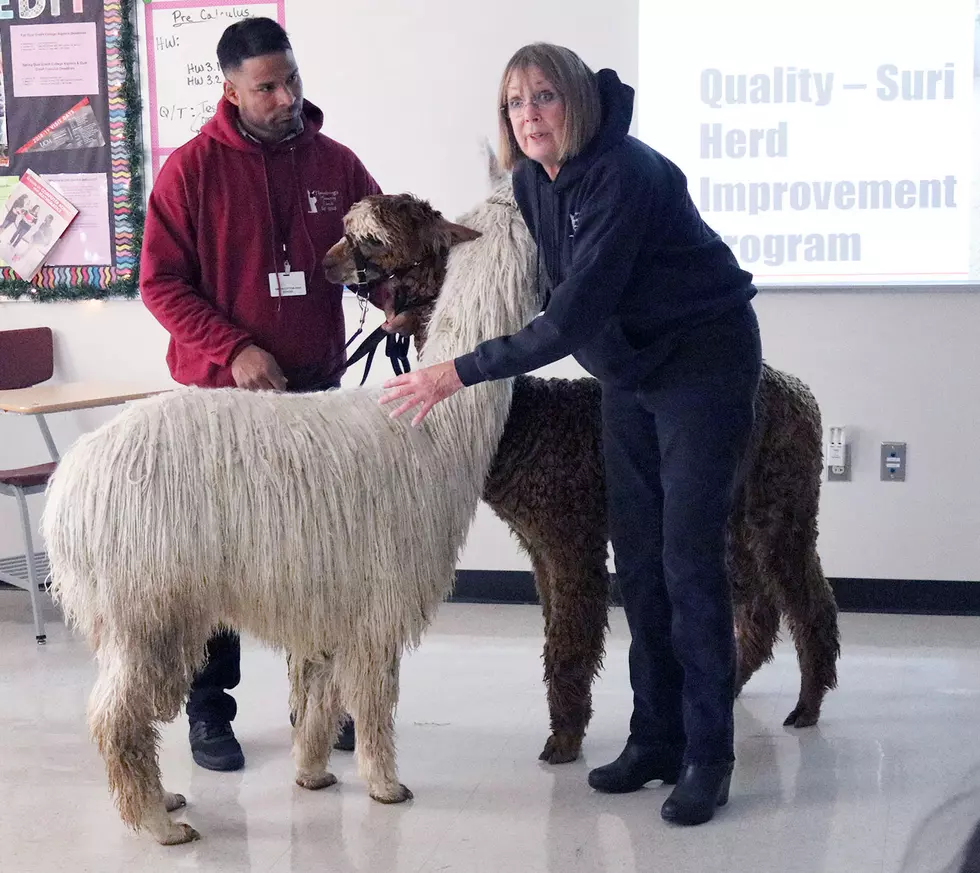 S-C Statistics Students get Four-Legged Surprise
Sedalia 200
Smith-Cotton High School math teacher Jennifer Crane surprised her Statistics students with some special visitors to her classroom on Thursday.
Two alpacas, named Tornado and Storm, were brought into the classroom by their owner, Patty Hasselbring from Hasselbring's Harmony Ranch near Concordia.
Sedalia 200 says the students learned that the focal point for a class project will be to analyze data that Hasselbring uses to breed the animals and to measure the quality of their fleece.
Hasselbring shared information with the students about alpacas, their history and how they are raised and bred. She and her husband, Britt, raise Suri alpacas, which have long, soft fleece that is silky and drapes well. Hasselbring also shows her alpacas, which have won several awards.
The ranch's motto is "Outstanding Genetics. Data-Driven Breeding Decisions. Stellar Results."
Sedalia 200 says that Hasselbring will return to the classroom, without Tornado and Storm, on December 3 to go into detail with students about the data that drives her business. Crane will then lay out the project guidelines and goals.
PIC: Patty Hasselbring from Hasselbring's Harmony Ranch discusses
alpaca breeding initiatives as ranch assistant Santiago Carlos holds the reins
on Tornado, front, and Storm, two Suri alpacas that Hasselbring brought to
math teacher Jennifer Crane's classroom