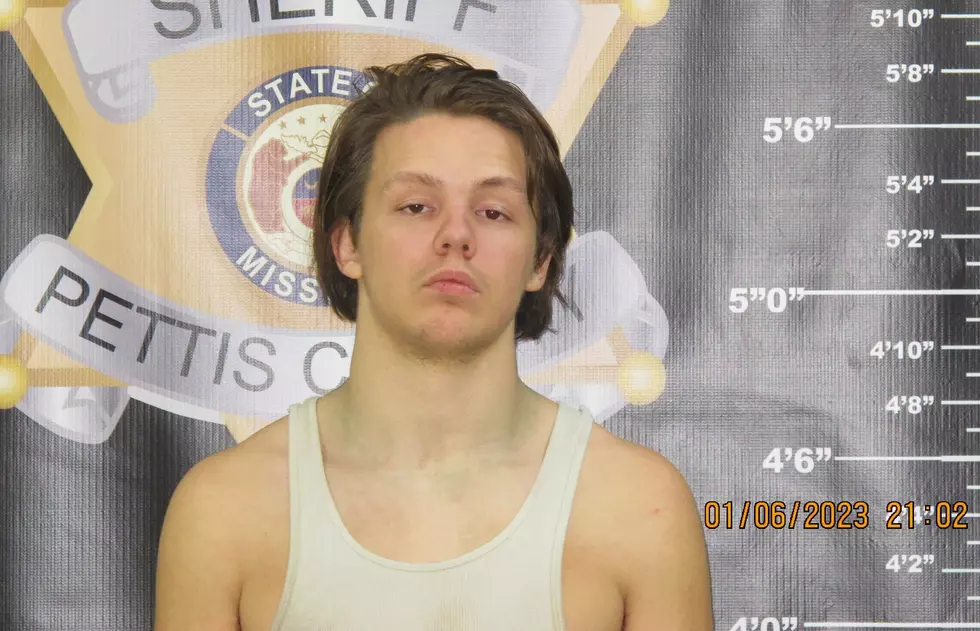 Concordia Man Arrested for Woods East Theft
Pettis County Jail - Evans
On Friday evening at 7:16 p.m., Sedalia Police responded to Woods East, 701 East Broadway, for a theft that had just occurred.
Officers soon located three subjects matching the description given by Woods' management near 13th and Marvin.
While speaking with the subjects, officers attempted to detain one of them for officer safety, when he began physically resisting.
While officers were detaining him, another subject fled on foot and was pursued by Officers.
A perimeter was established and the subject who ran was quickly apprehended after a successful track by K9 Rocky. K9 Rocky tracked the suspect for two blocks, where he was located, attempting to hide behind a bush. 18-year-old Jonathan C. Evans of Concordia was then arrested in the 700 block of East 16th and transported to the Pettis County Jail, pending charges of resisting arrest and theft.
SPD said this was a great coordination between patrol officers and the K9 Unit that resulted in the arrest of the suspect.
The Sedalia Police Department also thanked the Pettis County Sheriff's Office for their assistance.