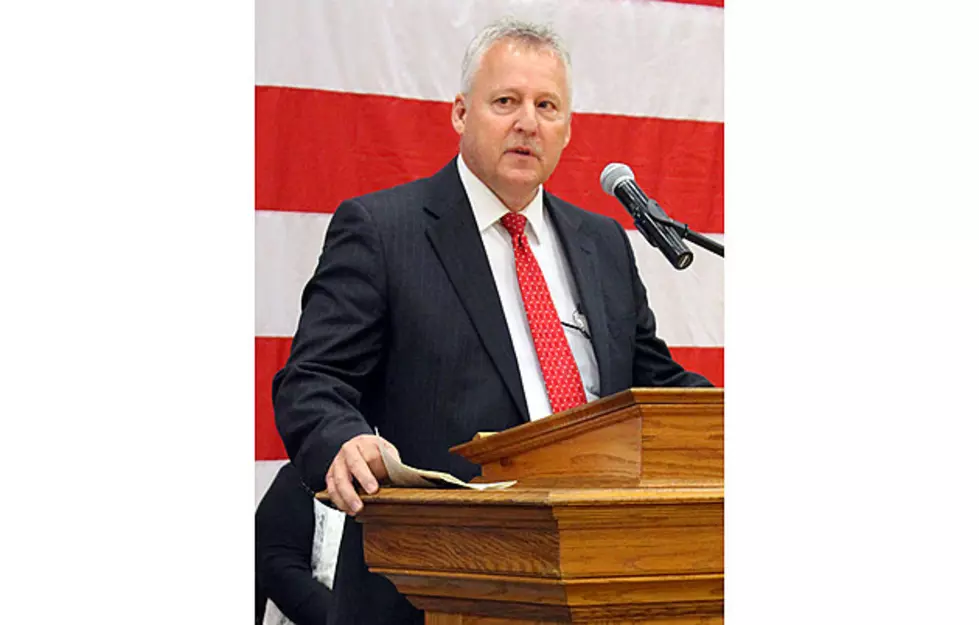 Sedalia 200 Superintendent Pollitt to Retire
Sedalia School District 200
Sedalia 200 Superintendent, Brad Pollitt, has announced his retirement from the district.
Pollitt became superintendent of Sedalia 200 in 2013. He plans to retire at the end of the current school year, which will be effective June 30, 2018. The announcement was made Wednesday (Dec 20).
Pollitt has worked in education for over 34 years. He has worked in many positions over the years, as a teacher, coach, principal, and superintendent.
According to a press release from Sedalia 200, over the past five years as superintendent, he has overseen district improvement in the state's Annual Performance Report, expansion of STEM education opportunities districtwide, upgraded facilities and growth in programs including early childhood education and mental health awareness initiatives.
While Pollitt served as superintendent, Sedalia 200 was also selected for the state Department of Elementary and Secondary Education's Missouri Model District initiative.
"I am proud to have served as superintendent of such a great district," Pollitt said. "We have experienced growth in student achievement and have been fortunate to enjoy broad support from our community."
Pollitt praised the Sedalia 200 Board of Education and its commitment to Sedalia students.
"We have a great board with no agendas other than caring about the district as a whole," he said. "Our board members are truly all about the students and their achievement."
Pollitt began his education career in 1985 in the Shelby County C-1 School District as a teacher and girls basketball head coach. The press release notes that he posted the most girls basketball career wins in North Shelby School history and led North Shelby to the 1A girls basketball state championship in the 1989-1990 season.
Pollitt came to Sedalia in 1990 as a teacher at Sedalia Middle School and Smith-Cotton High girls basketball head coach, where he holds the S-C record for most girls basketball career wins. He later served as assistant principal at SMS, principal of Smithton High School, then Knob Noster High Schoo. He also served as assistant superintendent in the Knob Noster district, before returning to Sedalia as an assistant superintendent in 2006.
Pollitt and his wife, Danette, have two daughters; he also has a step-son.
"It's nice when you can retire on your own terms," Pollitt said. "Over my 34-year career in education, I feel I have been truly blessed. I am humbled and grateful for all of the opportunities I have been presented and for the dedication of the district staff to the students."