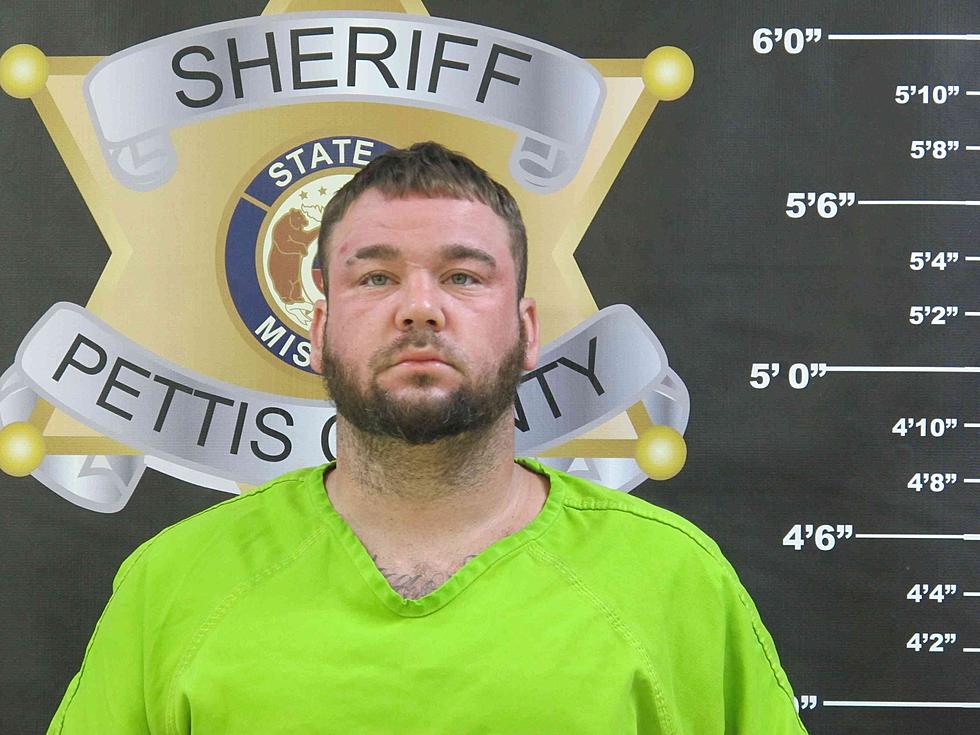 Sedalia Man Arrested for Arson, Burglary
Pettis County Jail - Monteer
On Sunday at approximately 5:31 p.m., Pettis County Fire and Pettis County Deputies were dispatched to the 100 block of Villa Drive in reference to a structure fire.
Pettis County Deputies and Pettis County Fire quickly arrived on scene and located the residence that had an active fire in the upstairs area with flames emitting through the windows.
Pettis County Fire moved quickly to extinguish the fire while Pettis County Deputies evacuated residents from the three neighboring apartments after having to force entry in an effort to protect those within. Deputies evacuated five adults and five children to safety.
Pettis County Fire continued to work diligently to extinguish the as deputies were conducting an investigation on scene as to how the fire began.
Deputies located a shattered glass sliding door at the residence that was actively on fire, and the inside of the residence showed signs of being burglarized. Several items in the residence appeared to be out of place or broken. Through gathering information from neighbors, witnesses, and the tenants of the property, Deputies were able to identify a suspect.
Barry Monteer Jr., of Sedalia, was placed under arrest at the scene. Monteer was on scene when Deputies and Fire arrived. The State Fire Marshall also arrived on scene and conducted a thorough investigation once the blaze was extinguished.
Through his investigation he was able to determine that it was, in fact, arson, and aside from the location the fire started, there were other points inside where Monteer allegedly attempted to ignite a fire.
Monteer was transported to the Pettis County Jail where he was placed on a 24-hour hold pending formal charges of Arson - 1st Degree, Burglary - 2nd Degree and Endangering the Welfare of a Child - 1st degree.
"Thanks to the swift work of the Pettis County Fire Department, the fire was extinguished before damage was done to any neighboring apartments, and Deputies were able to evacuate the other tenants to safety with zero injuries.
"This is yet another time where inter-agency cooperation is key. From Pettis County Joint Communications working quickly to send help via the responding deputies, Pettis County Fire, and Pettis County Ambulance District, the result is most fortunate, and I want to thank each and every one of them for their work and dedication to the safety of others," commented Sheriff Brad Anders.