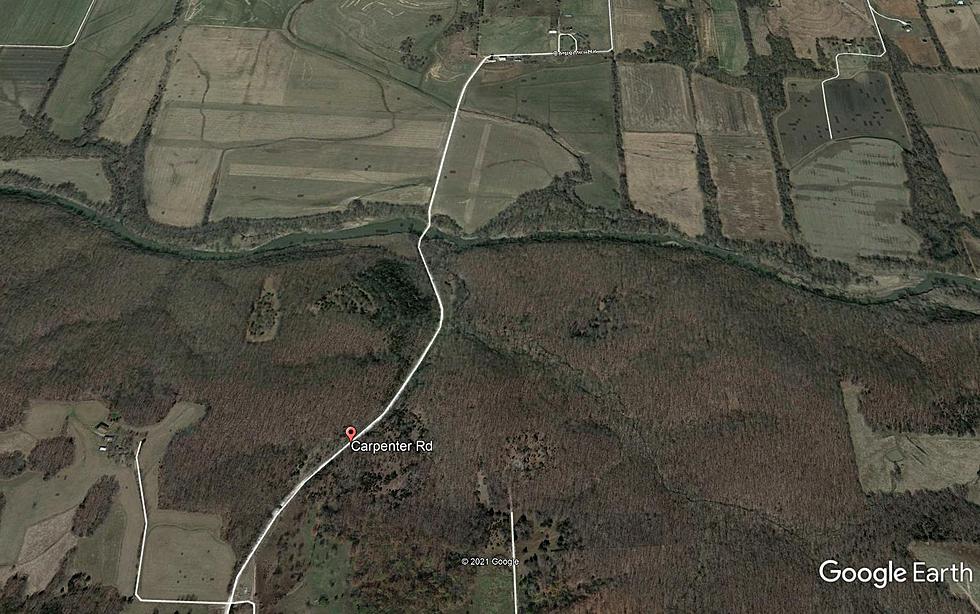 Sedalia Man Injured After Vehicle Strikes Tree
Google Earth
A Sedalia man was injured in a one-vehicle accident that occurred Thursday night in Pettis County.
The Missouri State Highway Patrol reports that a southbound 2003 Dodge, driven by 19-year-old Gage D. Kabler of Sedalia, was on Carpenter Road, north of McGee Road at 8 p.m., when Kabler failed to negotiate a curve and began sliding. The Dodge crossed the center line and the driver overcorrected, causing the Dodge to travel off the right side of the roadway and strike a tree.
Kabler suffered minor injuries, and was transported to Bothwell Regional Health Center by PCAD for treatment.
The Dodge had moderate damage and was towed from the scene by State Fair Towing.