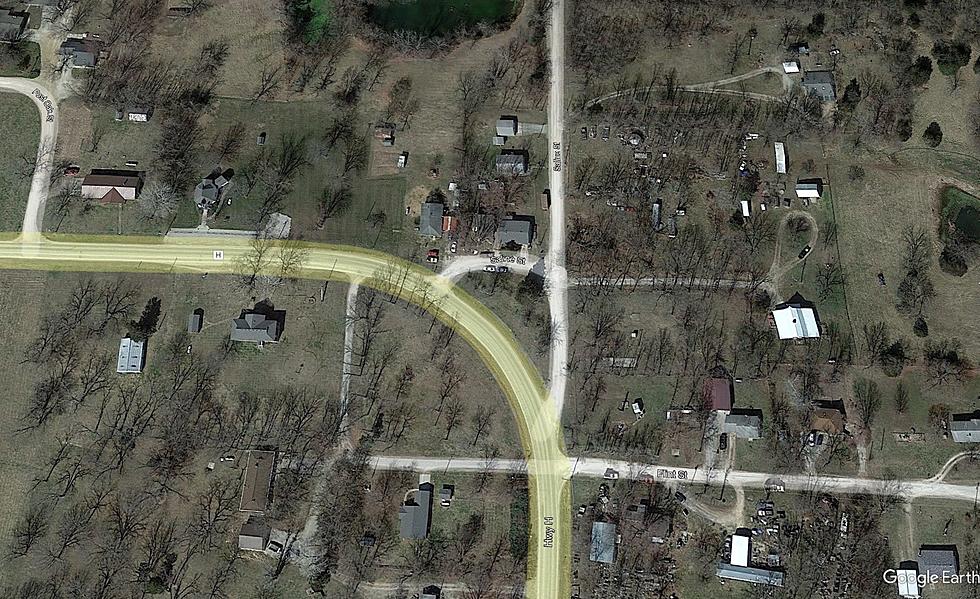 Sedalia Man Injured in Georgetown Rollover
Google Earth
A Sedalia man was injured in a one-vehicle crash that occurred Sunday afternoon in Georgetown.
The Missouri State Highway Patrol reports that a northbound 2000 Buick LaSabre, driven by 41-year-old John P. Withers of Sedalia, was on Route H, just past Saline Street in Georgetown around 4 p.m., when the driver failed to negotiate a curve, left the roadway and overturned.
Withers suffered minor injuries and was transported to Bothwell Regional Health Center for treatment.
The Buick had moderate damage and was towed by InMotion.
Pettis County Deputies assisted the Patrol.
Withers was later arrested by the Patrol at 4:18 p.m., and charged with felony driving while intoxicated. Withers was taken to the Pettis County Jail on a 24-hour hold.
LOOK: Here are the states where you are most likely to hit an animal
Hitting an animal while driving is a frightening experience, and this list ranks all 50 states in order of the likelihood of such incidents happening, in addition to providing tips on how to avoid them.
Gallery Credit: Dom DiFurio & Jacob Osborn