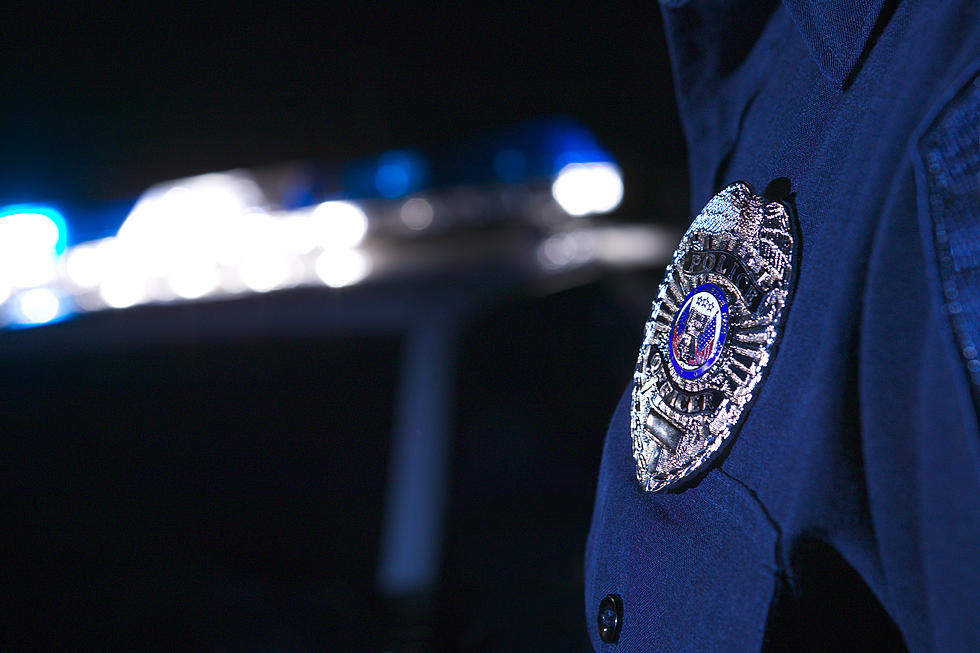 Sedalia Police Reports For December 29, 2021
Thinkstock
This article is compiled from the Sedalia Police Department reports.
On the night of December 22nd, Sedalia Police observed a vehicle turn from South Ohio Avenue onto West 17th Street without using a turn signal. Officers conducted a traffic stop on the vehicle at West 17th Street and South Moniteau Drive. During the course of the investigation, it was determined the driver was intoxicated. The driver was uncooperative and a search warrant was obtained for a blood draw. William Mike Allen Eaton II, 24, of Sedalia, was transported to the Bothwell Regional Health Center for a blood draw and then to the Pettis County Jail. A request for the charge of Driving While Intoxicated has been submitted to the prosecutor.
---
An Officer was dispatched to the lobby of the Police Department Tuesday afternoon in reference to a found property report. Michael Walter stated a wallet was found in the 2300 block of East 9th Street on Christmas Day. Attempts were made to return the wallet and its contents, but they were unsuccessful. The wallet was placed into evidence for safekeeping.
---
Monday night, Officers were dispatched to the 700 block of West Broadway Boulevard for a report of a sexual assault incident. The suspect has not been identified at this time.
---
On the afternoon of December 14th, Officers were dispatched to a residence in the 1300 block of South Lamine Avenue for a trespassing complaint. The suspect returned to the home after being trespassed from it over a month ago. In addition, drug paraphernalia was seized at the home. The suspect was later found at a business in the 1500 block of Waterloo Road. Tammy Lynne Chaney, 57, of Sedalia, was issued a summons to appear in court on a charge of Trespassing with a court date.
---
An Officer took a theft report over the phone that occurred in the 900 block of Winchester Drive Wednesday afternoon. Gwendolyn Colton reported that between Saturday and Wednesday, medications in her home were stolen. Colton wished to pursue charges.
---
Monday afternoon, an Officer initiated a traffic stop on an SUV without any license plates near North Emmet Avenue and East Howard Street. A check through Dispatch showed the driver's license status was suspended. The passenger had an active Pettis County Failure to Appear warrant on original charges of Possession of Marijuana and Failure to Wear A Seat belt with a $1500 cash or surety bond. A charge of Driving While Suspended was submitted to the Pettis County Prosecutor on the driver, who was unnamed in the report. Both the driver and the passenger, William Robert Beeson II, 38, of Sedalia, were arrested and transported to the Pettis County Jail.
---
A female subject came to the Police Department Monday afternoon to report that some juveniles were shooting paintball guns at Vermont Park. The juveniles were located and a referral was made to the Juvenile Office.
---
Monday afternoon, a male subject came to the Police Department to report that his juvenile daughter may have been assaulted. A report was made.
---
Sedalia Police were dispatched to the Car Wash, 2618 East Broadway Boulevard Monday afternoon for a report of illegal dumping. Upon arrival, Officers met with Colton D. Lowe, who stated that subject came into the car wash and dumped around 100 pounds of dead fish inside the business trash can.
---
Monday afternoon, Officers were dispatched to the Police Station lobby for a report of property damage. Officers made contact with Samantha Sue Spencer, who stated that around 2:00 a.m. on December 24th, someone kicked in her front door in the 100 block of East 2nd Street. Spencer didn't believe the suspect was able to get inside her house.
---
CHECK THIS OUT: This Texas Home Boasts Its Own Beach And Zipline