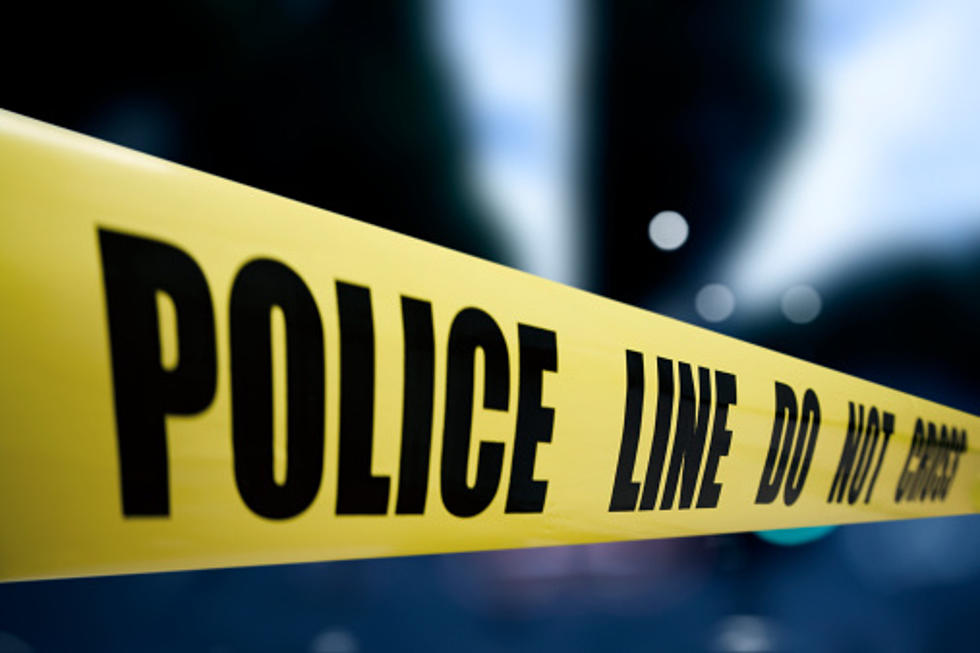 Sedalia Police Reports For July 7, 2020
Ivan Bliznetsov/ThinkStock
This article is compiled from the Sedalia Police Department reports.
Monday morning, Sedalia Police were dispatched to the Sutherlands store in the 3800 block of South Limit in regard to a theft that had occurred the previous day. The store manager confirmed that they would like charges pressed. Video shows the suspects stealing three items with an aggregate value of $212.96 before tax. A warrant application for stealing has been submitted.
---
Sedalia Police were dispatched to the American Inn in the 1200 block of South Limit for a prowler or suspicious person complaint Monday night. After further investigation, it was determined that the suspect had been in several rooms over the weekend that he was not supposed to  be in. During the evening, he had been located in another room, and several items were reported missing from the room. Staff then noticed more linen items had been taken from the laundry room. The suspect was later located and several items were recovered. Scorpio D. Hernton, 38, Homeless, was taken into custody and transported to the Pettis County Jail where he was placed on a twenty four hour hold pending action from the prosecutor's office.
---
Officers were dispatched to the Pettis County Ambulance District in the 200 block of West 4th Monday night on a report of an assault. On arrival, Officers made contact with the reporting person, Steven R. Watt, a Paramedic with the Pettis County Ambulance district. Watt stated he was called to the Pettis County Jail to transport a prisoner that was having a seizure. Watt made contact with the suspect and transported her to the hospital. Once they arrived at the hospital, he took her in and the suspect spit on him.
---
Monday night, Officers responded to East 15th and South New York in reference to a fireworks call. Upon arrival, the Officer made contact with the caller, Justin Ownby, and two juvenile suspects. The juveniles admitted to shooting fireworks in two different yards in the area. Two juvenile referrals will be completed.
---
A traffic stop was conducted near the intersection of West 3rd Street and South State Fair Boulevard Monday night. Through the investigation at the scene, two of the vehicle occupants were found to have active confirmed warrants. Amber L. Vanalstine, 34, of Sedalia, was arrested for two Pettis County Failure to Appear warrants on original charges of Amphetamine possession and Vehicle Theft. Total bond on her warrants was set at $10,000 cash or surety. Brittany M. Hall, 25, of Smithton, was arrested for four City of Sedalia warrants for Failure to Appear on multiple traffic offenses. Her total bond was set at $240 cash only and issued a court date. Both Vanalstine and Hall were arrested and transported to the Pettis County Jail.
---
Monday night, Sedalia Police were called to the 1600 block of West 5th Street for a report of a possible sex crime involving a juvenile. Officers spoke with the child's parents, who reported their ten year old daughter had been inappropriately touched while on a camping trip out of state. Information was gathered and will be forwarded to the involved jurisdictions.
---
An animal bite was reported in the Bothwell Emergency room Monday night. The incident occurred in the 2600 block of Station Avenue earlier in the day. Olivia Borgmeyer received minor injury and was being treated by staff.
---
Monday afternoon, Officers responded to the McDonald's restaurant in the 3100 block of West Broadway for a report of a disturbance. Upon arrival, Officers spoke with the victim, Erin Martin, a McDonald's employee. She stated that a disgruntled customer threw a cup full of liquid at her and the cup struck her. Suspect information was obtained.
---
Sedalia Police took a report at the Police Headquarters in reference to found property. Janice L. Hebblethwaite stated that while in the 600 block of South Limit, she found a cellular phone. The phone was placed into evidence for safekeeping.
---
Monday morning, Sedalia Police were dispatched to the 1300 block of Walker Circle in reference to theft. Officers arrived and made contact with Sharon K. Moore, who reported that someone had charged $59 dollars to her Direct Express account without her authorization. Moore did not have any suspect information at the time of the report. Moore requested that a report be completed for documentation.
---
Officers were flagged down while at the Break Time in the 2800 block of West Broadway Monday morning. Anna M. Williams reported a bicycle had been left on her property. The bicycle was a white and pink girl's Kent 20 inch bicycle with two flat tires. The owner is unknown. The bicycle was transported to the bike shed.