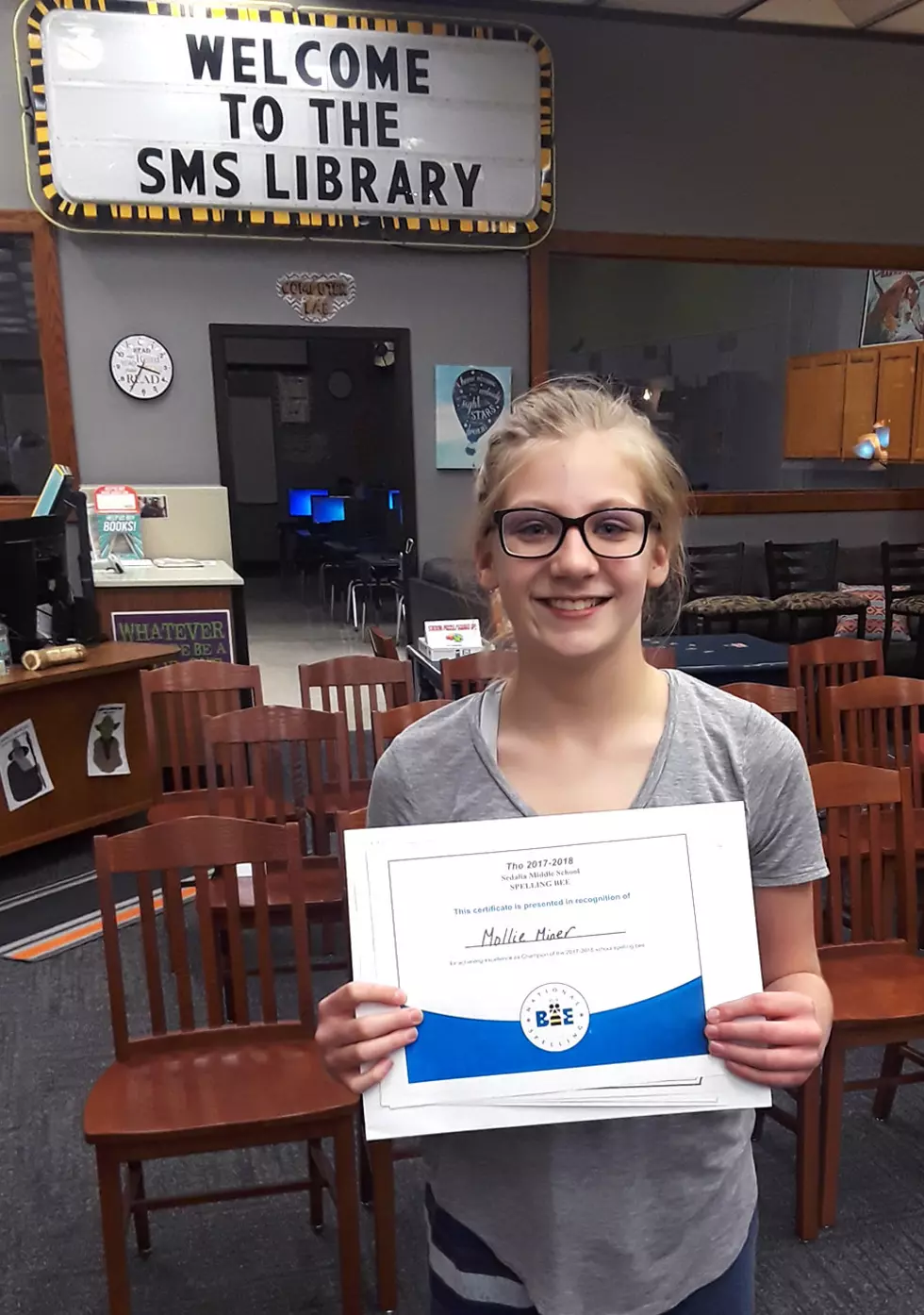 Sedalia Student Wins SMS Spelling Bee, Earns Trip to Nationals
Sedalia 200
Sedalia Middle School 5th grader Mollie Miner recently won the school's spelling bee and has earned a trip to the national competition.
Miner correctly spelled the word, nestle, to win the school's spelling bee on Tuesday (Mar 13) and now has the opportunity to compete in the Scripps National Spelling Bee in Washington D.C.
The national spelling bee will take place May 27 - June 1.
A press release from Sedalia 200 says it took six rounds for Mollie to outlast first runner-up Thomas Preuitt and second runner-up Harrison Ray.
Each winner received online access to Encyclopedia Britannica. Miner also received a yearlong online subscription to Merriam-Webster Dictionary, and she will receive The Samuel Louis Sugarman Award - a 2018 United States Mint Proof Set presented by Sugarman in honor of his father.