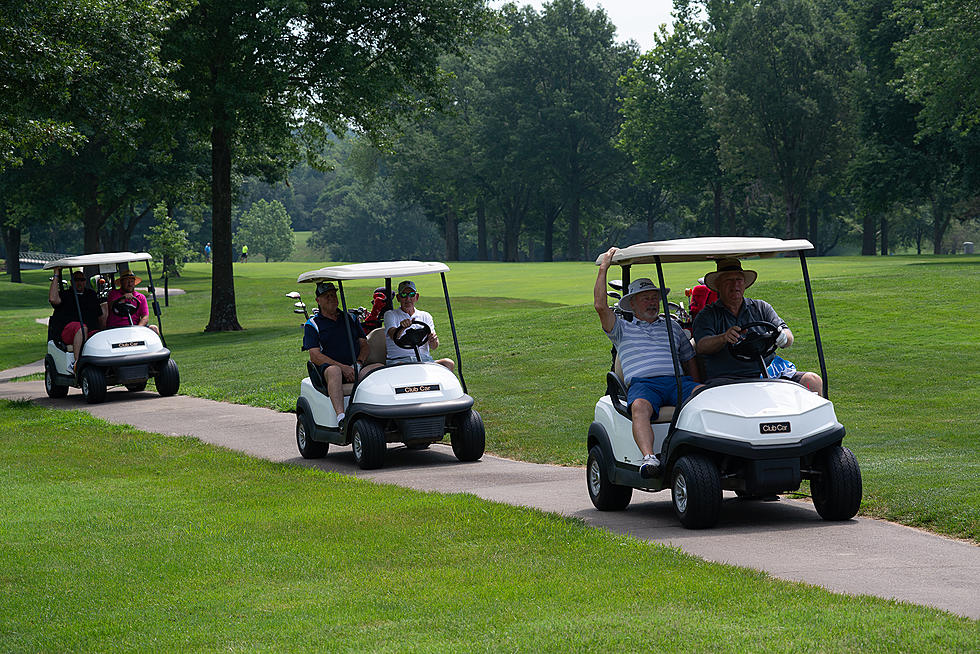 SFCC Athletics Hosts 10th Annual Golf Tournament
SFCC
Friends and supporters of Roadrunner Athletics participated in the 10th Annual SFCC Golf Tournament on Monday, July 26 at the Sedalia Country Club.
The tournament had 72 teams entered to help raise money for scholarships.
"It was a fantastic day, everything ran smoothly," said Lady Roadrunners Softball Head Coach Lyndsey Talbot. "The weather held out for us. It was a little warm, but it was a beautiful day. We were able to help a lot of deserving student-athletes further their education through our scholarships. In the past, I've used them to reward returning sophomores as well as deserving incoming freshmen."
The tournament was divided into four flights. The A Flight was won by the team of Mark Carey, Steve Carey, and Dillon Brasher.
The B Flight was won by the team of Christy Goodman, Kathy Beykirch, and Marcia Azan.
The C Flight was won by the team of Dane Osteen, Hayden Doane, and Scott Purchase.
The D Flight was won by the Robert Burdick team.
There were five $100 gift cards awarded to players "closest-to-the-pin." Aaron Harms won on hole number two, Will Lynde won on the seventh hole, Brian Millner won on the 10th hole, Dan Page won on the 15th hole and Phil Latta won on the 17th hole.
The SFCC athletic department recognized and thanked the title sponsors for the event, W-K Family, McDonald's and Tyson. Putting Clock sponsors included Kehde's, Tigerland Motors, Ditzfeld Transfer and Container Service, Justin Hubbs-Big Iron Realty, Line X- Ben Darbyshire and Bothwell/Peak Performance. The Driving Range sponsors were Adam and Lisa Braverman, Colton's Steakhouse, Landmann Title, Furnell investments, Jim's Express Tire and Automotive, Robert Treuner Masonry, Pummill's Sporting Goods, Embree Electric and Sedalia Rental Supply. The Beverage Cart sponsors were State Fair Spirits, 10th and Thompson Car Wash and Premier Climate Control.
Each hole had sponsors; Dr. Joanna Anderson, Dr. Brent Bates, Kona Ice, Billie Barnes, Spangler-Ward-Attorneys at Law, Jackson Relocation Service, Consolidated Electrical Distributors, Inc.-Ethan Henson, Viebrock Sales and Service, LLC, Crossfit Sedalia, Total Fitness Gym, Sedalia Runners Club, Blue Ox Construction, Truman Title Inc., Simmons Bank, Preuitt Insurance and the Sedalia Lions Club.
"Our athletic teams put a lot of work into this event," said Talbot. "I want to thank all of our sponsors and participants for their continuing support of State Fair Community College Athletics. Without their support, we would not be able to give our student-athletes the opportunity to continue their education while pursuing the sports that they love."
--David Rohrbach, SFCC Athletics