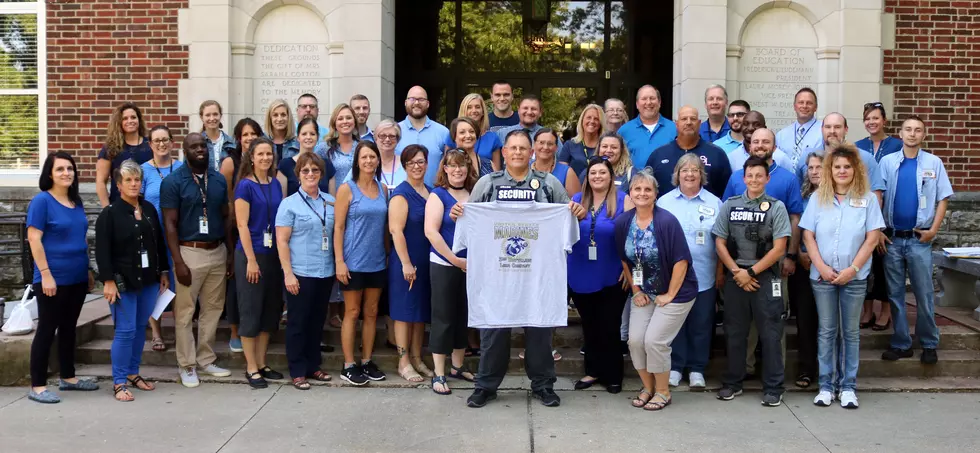 Staff Wears Blue to Honor Recent S-C High School Grad
Sedalia School District 200
Cody Collins, a member of Smith-Cotton High School's Class of 2019 and the son of Smith-Cotton Junior High Security Officer Rodney Collins, recently joined the U.S. Marine Corps.
As a show of support for Cody and his unit, Lima Company, which is based in San Diego, SCJH staff members participated in the Marines' "Wear Blue Wednesday" initiative on Wednesday, Sept. 11.
SCJH Principal Jason Curry said it was fitting for his staff to recognize a first responder group with a tie to Sedalia on such a historic date.