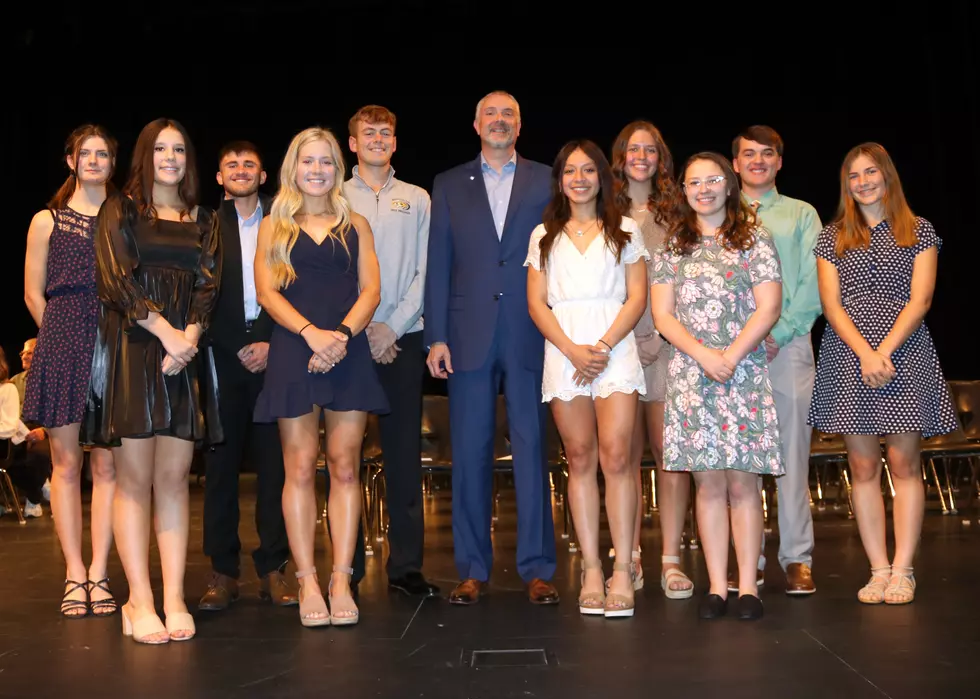 Ten S-C Seniors Awarded McCarthy Scholarship
Sedalia School District 200
On Wednesday, May 4, McCarthy Auto Group Communications Director Karl Kramer, center, presented 10 Smith-Cotton High School seniors with $1,000 scholarships during the school's annual Senior Awards Night ceremony in the Heckart Performing Arts Center.
This is the 10th year that McCarthy Toyota of Sedalia has provided the scholarships to Smith-Cotton seniors, who are selected by their activity or athletic groups. The scholarships are made possible through Toyota's match program; McCarthy's $5,000 donation is matched by Toyota to reach the $10,000 total.
The recipients are, from left, Leia Goodwin, cross country; Madi Canon, High Voltage dance team; Carson Hunolt, boys basketball; Kiser Pannier, girls soccer; Karson Weymuth, boys basketball; Adamaris Ramirez, girls soccer; Peyton Kuhlman, girls soccer; Lucy Mahalovich, band; Riley Wyatt, band; and Teagen Berger, High Voltage dance team.