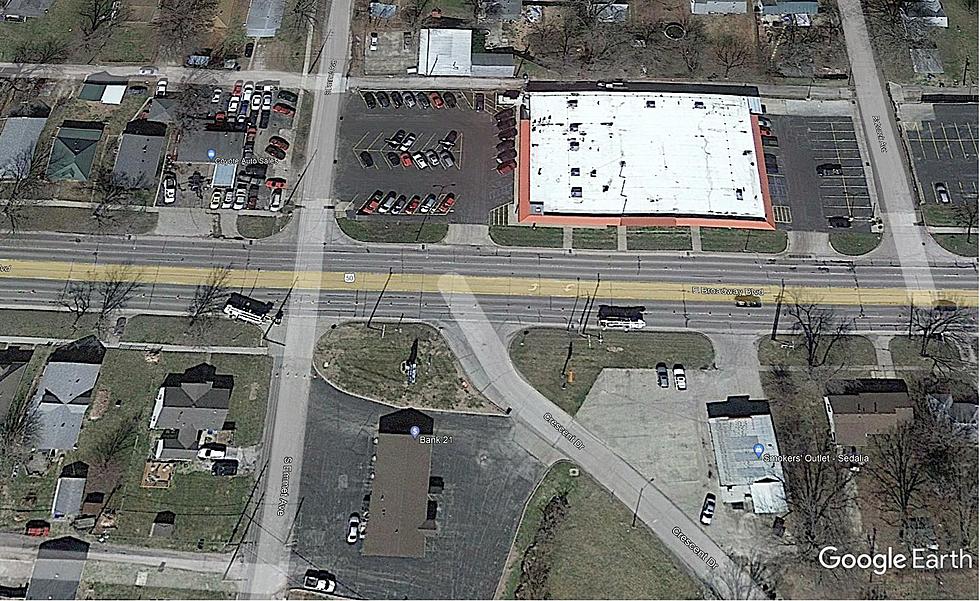 Three Injured in Rear-End Collision in Sedalia
Google Earth
Three people were injured in a two-vehicle accident that occurred late Thursday morning in Pettis County.
According to the Missouri State Highway Patrol, an eastbound 2003 Ford, driven by 36-year-old Martez L. Troy of Sedalia, was on US 50 at Crestview Drive, and following too closely behind an eastbound 2002 Saturn, driven by 50-year-old Jennifer K. Stout of Jefferson City at 11:20 a.m., when Troy was unable stop and struck the right rear of the Saturn. After impact, the Saturn traveled off the road, striking a fence.
Three people in the Saturn were injured, including Stout, 30-year-old Rachel K. Becker and an 8-year-old female from Sedalia. All had minor injuries, and were transported to Bothwell Regional Health Center. All parties were wearing their seat belt.
Both vehicles had extensive damage.
Troy was later arrested by the Patrol at 11:52 a.m., and charged with driving while intoxicated. He was taken to the Pettis County Jail, where he was booked and released.