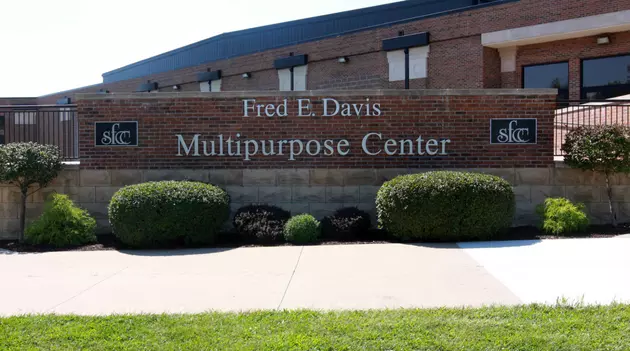 Townsquare Talk for the Weekend of July 15, 2017
Randy Kirby
Townsquare Talk is the local public affairs show airing Saturday mornings on News/Talk 1050 KSIS, KIX 105.7 and 92.3 BOB-FM. In this edition, we speak with Dr. Joe Gilgour with State Fair Community College, Tina Sapp from the African Children's Choir, and Jessica Craig with Economic Development Sedalia-Pettis County.
State Fair Community College is gearing up for the fall semester. New students can apply online at www.sfccmo.edu. Admissions and Outreach is open 8 a.m. to 5 p.m. Monday through Friday to answer questions and provide help with the application process by either calling (660) 530-5833 or by stopping by the Hopkins Student Services Center. Classes begin Aug. 1 (10-day minimester) and Aug. 21 (fall semester).
The African Children's Choir is scheduled to perform a free concert in Knob Noster on July 19 and in Clinton on July 23. The African Children's Choir has performed in front of presidents and political dignitaries. Most recently, the choir performed for Queen Elizabeth II, as part of her diamond jubilee. The African Children's Choir will perform on Wednesday, July 19 at His House of Bread church, in Knob Noster. The show begins at 6:30 p.m. The church is located at 209 East McPherson St. The choir will then perform a concert in Clinton, at the Life Change Camp on July 23. The concerts are free to attend.
Economic Development Sedalia-Pettis County Executive Director Jessica Craig summarized recent events at their quarterly meeting. A major announcement on June 22 by Capstone Precision Group, LLC (based out of Finland), to locate a "Nammo AS" distribution and warehouse at the former Alcolac facility at 24732 Randall Road, formerly know as "Project Green," was applauded by board members. Lt. Gov. Mike Parson visited Sedalia May 17 and toured Starline Brass and Waterloo Industries, meeting with area leaders to discuss tourism and having a skilled workforce. His appearance was part of a roundtable discussion held at the Lowell Mohler Building on the Missouri State Fairgrounds that day. Parson also attended a veterans town hall meeting later in thee day. The event "was a great opportunity to showcase the community to state officials," Craig said, adding that it was quickly organized. Craig was named 2017-2018 president of the Missouri Economic Development Council (MEDC) at the organization's annual conference at Lake of the Ozarks June 14. She was also presented with the 2017 MEDC President's Award at the conference.