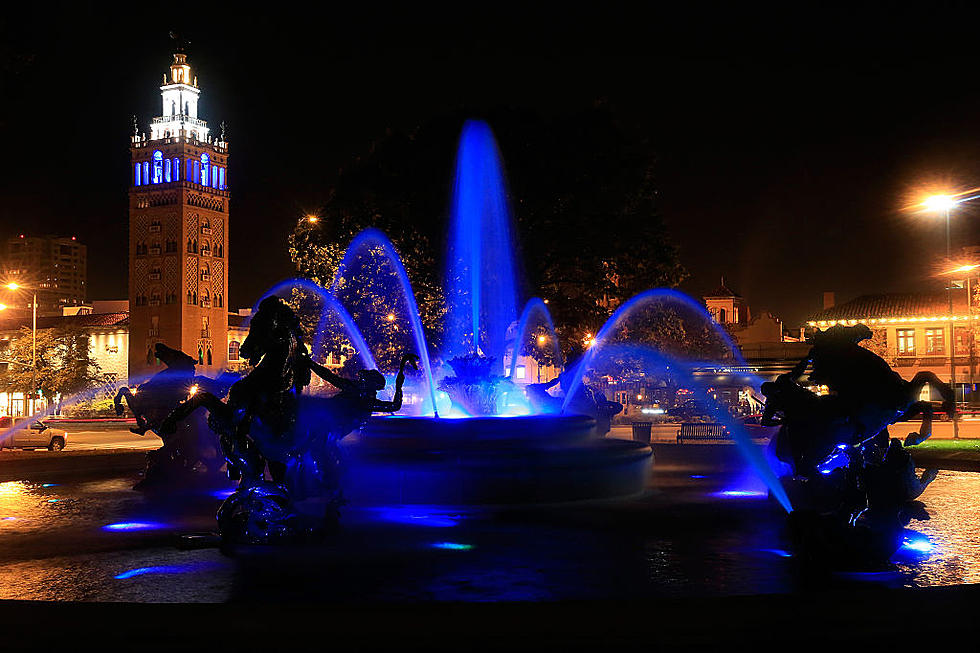 Visit These Two Missouri Towns And You'll Think You're In Europe
Getty Images
There are some towns you visit and they automatically conjure up a European vibe. For example, New Orleans. New Orleans was founded by the French so there's architecture that reflects that.
Then there are other towns, like Las Vegas, where European architecture or influences aren't necessarily the first thing that comes to mind. Yet, both cities make Country Living's list of "35 Towns That Look Straight Out of Europe". Two Missouri cities made the list too, keep reading to find out which two cities made their list.
Country Living puts New Orleans on the list because of its history as a French colony that was ceded to Spain, and has both Spanish and French influences. They go on to say, "The wrought iron balconies and the famous Jackson Square are both French influences."
Now Las Vegas, I don't know if any part of Vegas truly looks straight out of Europe. Even though the 1990s brought us resorts like Paris, The Venetian, and New York New York. I'm not sure if looking at The Statue of Liberty or The Eiffel Tower in the desert really counts as a visit to New York City or Paris.
That said, look at those different resorts and you'll see an homage to those European influences. The Grand Canal, and the gondola rides at the Venetian, however, are pretty amazing. Country Living isn't wrong when they say, "It's the place to go to toss a coin into the Trevi Fountain without leaving the U.S. The iconic Strip is filled with other international landmarks, like the Eiffel Tower."
That brings me to the first Missouri city that makes Country Living's list. Kansas City. I'll admit I was surprised Kansas City made the list until I realized what got it there. They cite the world's first outdoor shopping center, Country Club Plaza because it was designed to mimic Seville, Spain. They say "You'll feel like you just walked off of a plane and into Spain."
The other Missouri town that makes the list is Hermann. Country Living says German immigrants hand-picked Hermann's Missouri River location because it reminded them of the Rhine River from their home country. Additionally, County Living mentions the climate is ideal for winemaking, and today there are many wineries in the area.
So when you're looking to experience a little bit of Germany or Spain without leaving Missouri, you can head into Kansas City and walk around Country Club Plaza, or perhaps hop on Amtrak's Missouri River Runner and enjoy spending some time on the river in Hermann.
H/T to Sedalia native Derek Wolf 
A Look At the Abandoned Once Great Millennium Hotel In St. Louis
The abandoned
Millennium Hotel
near The Gateway Arch and Busch Stadium was once one of St. Louis' great riverfront hotels. Since its abandonment several years ago, time, decay, and urban explorers have all taken their toll on the building. Unconfirmed reports of asbestos or other contamination in the building make it even more unattractive and expensive to rehab or tear down and redevelop.
Millenium Hotels
, who still apparently own the hotel, don't seem all that interested in redeveloping, remodeling, or selling the facility either.
Check out these photos, from a video shot several years ago before time began to ravage the complex. They're from a Youtube video shot by
BackyardExploration
seven years ago. You can check out more recent photos of the hotel's decline
here
.
WARNING: Under no circumstances should you enter this property. By doing so you risk bodily harm and/or prosecution for trespassing on private property.
Check Out The Sad Story of One of Kansas City's Formerly Great Hotels
At one time this hotel which was located near I-435 and Front Street was one of the bigger hotels in Kansas City, and somewhat swanky. The hotel's downfall included anarchy, employees that just walked away from their post, an owner who escaped Kansas City for Brazil, and an eventual implosion of the buildings. Pictures come from Youtube videos created by
Steven Downing
and
Exploring the Abandoned
.