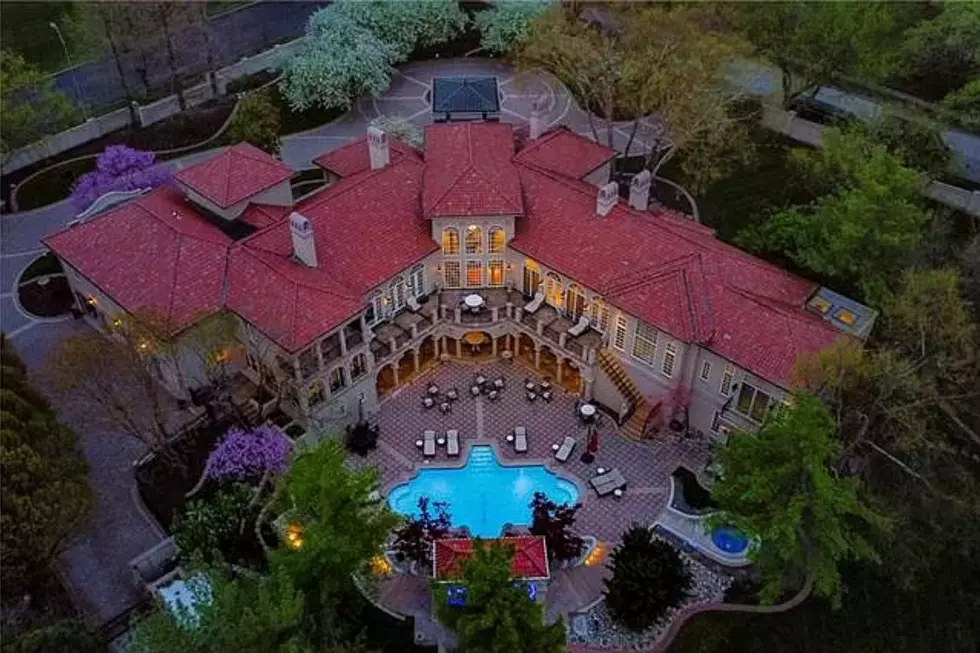 Pictures: Check Out This Hotel Like Home In Kansas City
Kbt Leawood Team, Reece Nichols Real Estate
This home on Ward Parkway in Kansas City looks more like a small boutique hotel than a single-family home. Keep reading to learn more about the home, what Reece Nichols Real Estate is currently listing it for, and see some spectacular photos of the property.
The home at 5550 Ward Parkway in Kansas City sits on two secluded acres, was built in 1995, and is Mediterranian architecture. It has a resort-like backyard with a saltwater pool, a hot tub, and a huge patio with arches, grand columns, and fountains.
In my opinion, much of the main floor which has an open concept feel to it, plays like the lobby of a boutique hotel with a couple of stuffy seating areas that look great in the pictures but don't look like they'd be all that fun to actually enjoy sitting in. The main level is big enough though where there are some areas that seem a little more intimate and comfortable for entertaining.
There are two kitchens in the home, with one being a chef's kitchen with a huge cool center island and Viking appliances. There doesn't seem to be a dedicated formal dining room like many expensive homes have, but a more casual dining area that I think works well with the space. The main level is done up in white with lots of natural light that gives it an airy feeling.
The home comes with six bedrooms all suites, eight bathrooms, a home theater that seats ten, a basement that opens up to the pool and hot tub, a fitness area, a bar, and a basement kitchen. There are also three laundry rooms, an elevator, and marble and wood floors throughout.
Keep scrolling to learn more about this great home and see some awesome pictures. You can check out the listing on Zillow.
Check Out This Home That Looks Like A Hotel In Kansas City
Check out this private, secluded Mediterranean home on Ward Parkway in Kansas City that looks like a hotel. The home is on two acres, has a resort-style backyard, and a spectacular interior that's appointed like a hotel. You can learn more about this home being offered by Kbt Leawood Team,
Reece Nichols Real Estate
for four million dollars. You can see the listing on
Zillow
.
This St. Louis Mansion Could Be Right Out of A Movie
Check out this great mansion in St. Louis that looks like it's right out of a movie. It's currently for sale for just under $5 million dollars. You can check it out on
Zillow
.