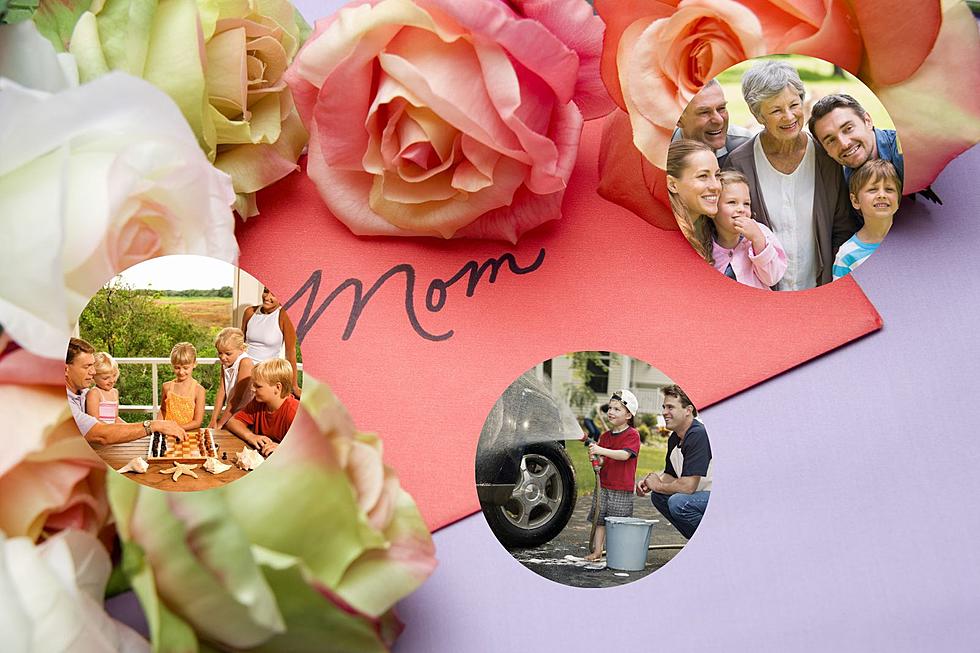 What Missouri Moms Actually Want for Mother's Day
Getty Images
There are still a couple of days left before you need to celebrate Mother's Day with your mom. If you're a little stuck on what to get her, I asked the moms that listen to our stations what they want for Mother's Day. Here are some of their ideas:
Time
One of the more popular answers was time together. Debra Ulmer says she'd like to be with her children. While Diane Decker McMullin wants to have fun with her daughters, granddaughters, and mom. No gifts are necessary. Jackie Churchill echos that message about spending time with her kids.
Practical Gifts That Make Life Easier for Mom
The next most popular type of gifts moms want are the gifts that make her life a little bit easier. Elizabeth Kumm says she'd like a clean house. At the same time, Heather Grotzinger wants someone else to do all the things she does accurately while she sleeps. While Tammy Cramer would like her truck cleaned.
Time + A Little Sweat Equity
Some moms want their offspring, and or their husbands, to put a little bit of effort in to make Mother's Day special. For example, Valerie Bridges wants her hubs to cook steak while her girls that are visiting cook a side. She'd also like a nature hike before or after dinner too. Leanna Swafford Wyrick loves homemade gifts and is up for doing anything her children decide to do.
Conspicuous By Its Absence
Do you know what's conspicuous by its absence? Stuff. The typical Mother's Day gift that you'd go out and buy. I'm not saying if you gifted your mother a free house cleaning from a service or got her a certificate to have her car detailed mom would be mad. In fact, two of the moms I mentioned specifically in this article asked for a clean house and a clean car. So yeah, those gifts have a practical side and there's a good chance your mom might like something like that.
I'm talking more about flowers, candy, and jewelry. The typical material things you might choose to get your mom or the mother of your kids for her special day. I'm not saying those are bad things either. My Mom really likes plants and flowers, and she likes having plants and flowers and things on her porch. So for my Mom, some type of plant or flower isn't a bad choice, especially if it's something she can put out on the porch and enjoy all summer.
The Bottom Line
Based on the moms that answered my Facebook question it seems moms, first and foremost, want time with you. Especially if you're past the age where mom is the person responsible for your care. They want a fun day and experiences and memories they can cherish. Secondly, moms like the practical. No, I wouldn't show up with a new vacuum or mop (unless they specifically have asked for that as their Mother's Day gift), but if they want a clean home or a clean car, or a night out of the kitchen, that's certainly a gift your mom will think is home run.
KEEP READING: Here are the most popular baby names in every state
Using March 2019 data from the
Social Security Administration
,
Stacker
compiled a list of the most popular names in each of the 50 states and Washington D.C., according to their 2018 SSA rankings. The top five boy names and top five girl names are listed for each state, as well as the number of babies born in 2018 with that name. Historically common names like Michael only made the top five in three states, while the less common name Harper ranks in the top five for 22 states.
Curious what names are trending in your home state? Keep reading to see if your name made the top five -- or to find inspiration for naming your baby.
LOOK: The most popular biblical baby names