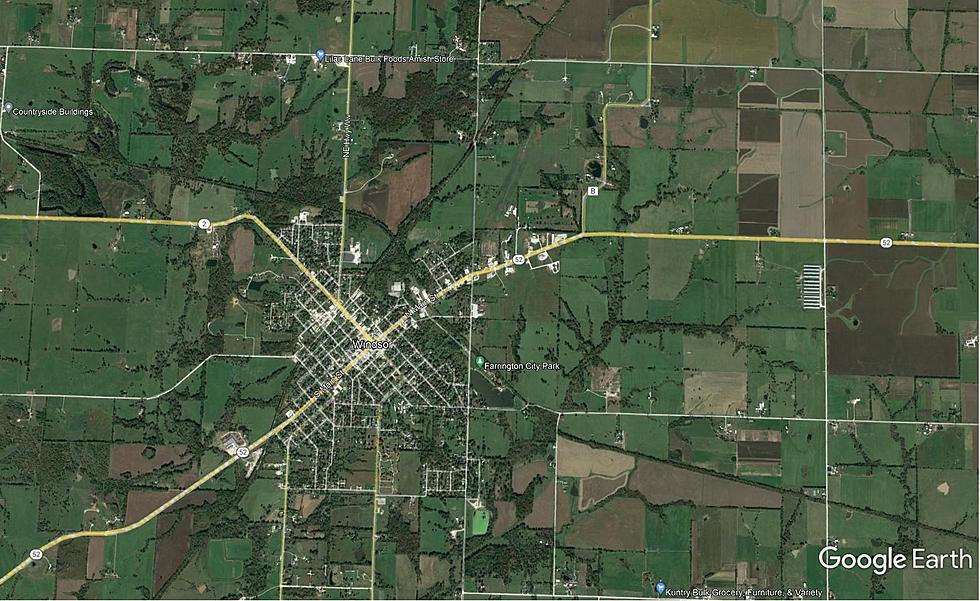 Windsor Man In Custody Following Homicide
Google Earth
On Thursday at approximately 12:30 hours, the Pettis County Sheriff's Office was informed of a potential homicide that had occurred within its jurisdiction approximately 11 hours earlier.
Investigation revealed that sometime near or after midnight on the 24th, a confrontation occurred near the Pettis, Benton, and Henry County lines in the Windsor area.
Occupants of two vehicles are believed to have pulled over in the area of County Line Road just inside Pettis County. The confrontation turned into an armed confrontation which resulted in a single shot to the head of one of the occupants. The body of this victim was later dumped in Henry County.
A call was received by Benton County dispatch at approximately 8 a.m., concerning a reported deceased subject lying in a roadside ditch.
Benton Co responded but ultimately determined the body to be inside Henry County. Henry County responded and began working the apparent homicide.
Through Henry Co's investigation, it was learned that this shooting had occurred within Pettis County's jurisdiction.
Pettis County's two detectives, Major Tollie Rowe, and two deputies responded to Henry County to assist.
Together, Henry County Sheriff's detectives and Pettis County Sheriff's personnel performed some unbelievable investigative work, and a suspect was identified, said Pettis County Sheriff Brad Anders.
A search warrant for the suspect's residence was completed and executed Friday at approximately 12:30 a.m., at 802 Jackson Street, in Windsor. Taken into custody was 53-year-old Mark Alan Fielder of Windsor. He was being held without bond.
Fielder is being held in Henry County, pending the filing of formal charges of 1st Degree Murder. The warrant packet will be submitted to Pettis County Prosecutor Phillip Sawyer this afternoon, Anders said.
"There are still several more investigative elements to complete this investigation, but I want to thank Henry County, specifically Detective Corporal Leonard Kubilus, for their phenomenal assistance with this case. I would also like to thank our detectives and personnel who worked diligently to resolve this situation quickly," Anders said in a facebook post.
The victim in this case was identified as 41-year-old James R. (JR) Fannon.
The Pettis County Sheriff's Office offered their condolences to Mr. Fannon's family during this difficult time.