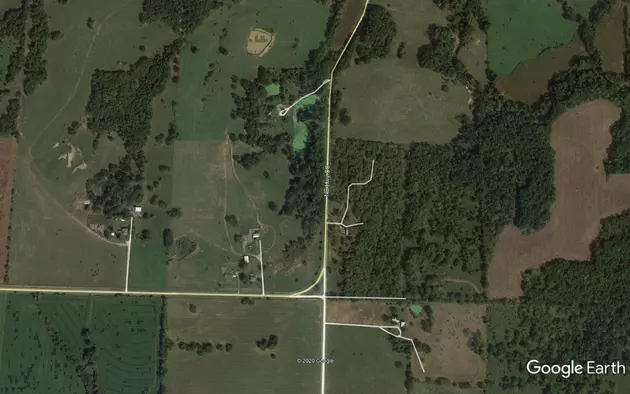 Chilhowee Motorcyclist Injured in Collision With Deer
Google Earth
A Chilhowee man was injured Wednesday morning after his motorcycle struck a deer in Henry County.
The Missouri State Highway Patrol reports that an eastbound 2007 Victory Jackpot, driven by 26-year-old Dillon Paez of Chilhowee, was on Highway CC, north of NE 231 Road at 6:50 a.m., when his motorcycle struck a deer in the roadway. The driver was ejected as the bike fell onto its side.
Paez suffered moderate injuries and was transported by PCAD to Golden Valley Memorial Hospital for treatment.
The cycle had moderate damage and was towed from the scene.
Henry County deputies assisted the Patrol.