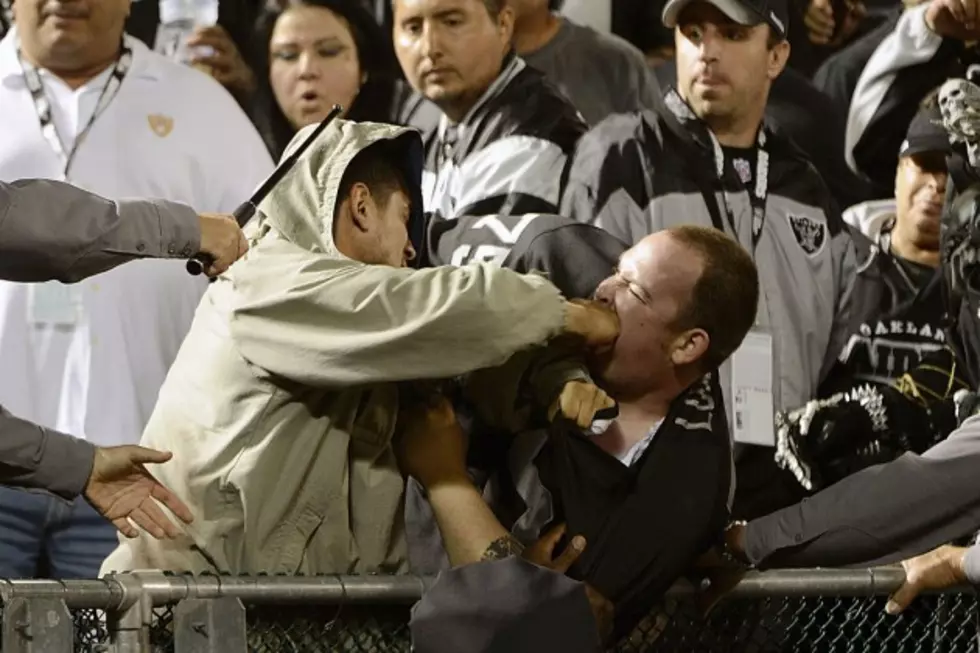 Fans Ordered to Sign 'Sportsmanship Pledge' — Good Idea or Not?
Getty Images
Fans behaving badly could be a thing of the past, if one school has its way.
Kansas State has introduced a new policy in which students must sign a sportsmanship pledge before attending any games this year.
Before Kansas State students can pick up their tickets to home sporting events this year, they have to sign a sportsmanship pledge in which they promise to "refrain from using profanity and inappropriate chants" and to "show respect for all participating student-athletes, coaches, fans and officials."
The penalty for violating the pledge is steep -- students can be ejected from games and lose ticket privileges for an entire years.
An athletic department official says students are totally onboard with the new rule. He said, "We had a student sportsmanship committee with leaders from all across campus and they have really been pleased with how things came together. It has been positive."
KSU's decision to implement the policy may be overdue. Last season, fans stormed the court after beating rival Kansas in basketball, putting Jayhawks coach Bill Self in danger.
NFL games are also hotbeds of bad fan behavior, so much so there's nearly a 45-minute compilation of fans fighting, which you can see below: