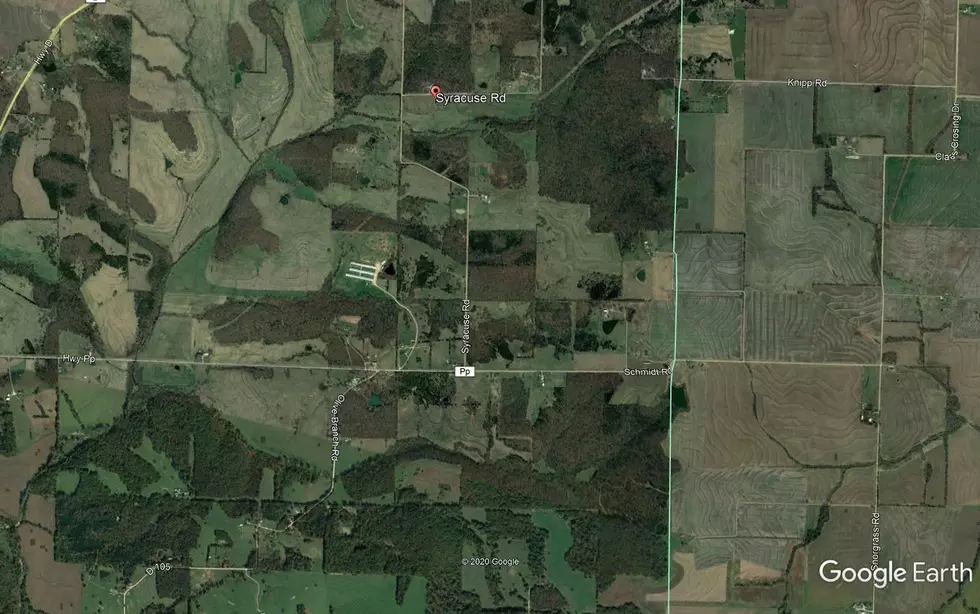 Fortuna Woman Injured in Morgan County Rollover
Google Earth
A Fortuna woman was injured in a one-vehicle rollover in Morgan County Monday night.
The Missouri State Highway Patrol reports that a northbound 2011 Chevy Malibu, driven by 37-year-old Autumn R. Wilson of Fortuna, was on Syracuse Road, just north of Highway PP (southeast of Syracuse)  at 8:45 p.m., when the vehicle traveled off the right side of the roadway, struck a ditch and overturned.
Wilson suffered moderate injuries, and was transported by ambulance to St. Mary's Hospital in Jeff City for treatment. She was wearing a seat belt at the time of the crash, according to the report.
The Malibu had extensive damage and was towed from the scene by Leepers.
Wilson was later arrested at 9:36 p.m., and charged with DWI and failure to drive on the right half of the roadway, resulting in a crash.