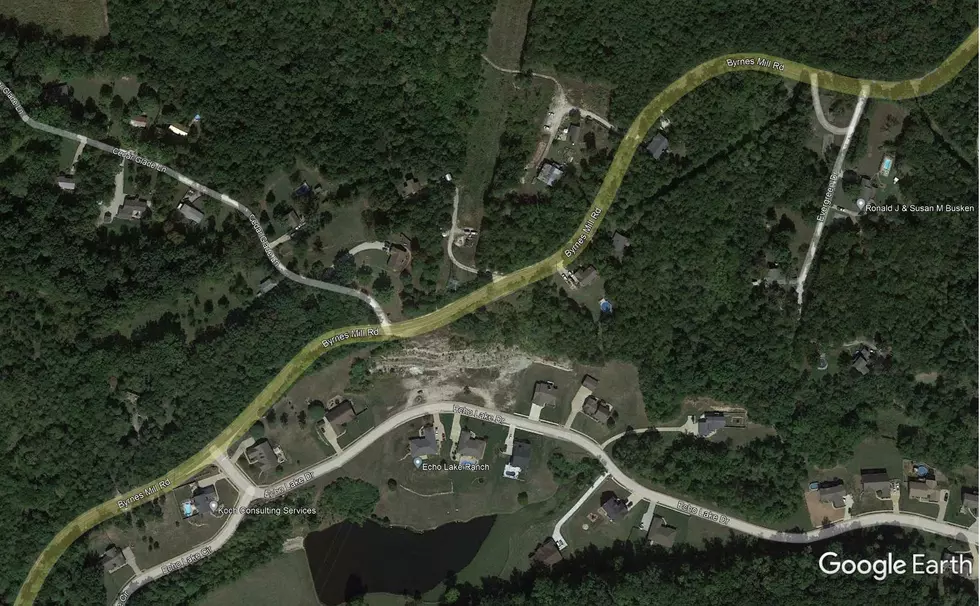 House Springs Woman Killed After Car Hits Tree
Google Earth
A House Springs woman was killed early this morning in a one-vehicle accident that occurred in Jefferson County.
The Missouri State Highway Patrol reports that a southbound 2007 Ford Focus, driven by 30-year-old Chelsey M. Lawrence of House Springs, was on Byrnes Mill Road, north of Cedar Lane (southeast of Eureka) around 12:15 a.m., when she failed to negotiate a curve and struck a tree.
Lawrence was pronounced dead at the scene by High Ridge Fire Personnel at 12:35 a.m. She was not wearing a seat belt at the time of the crash, according to the report.
The body was taken to the St. Louis County Morgue by SMT Mortuary Service.
The Focus was totaled.