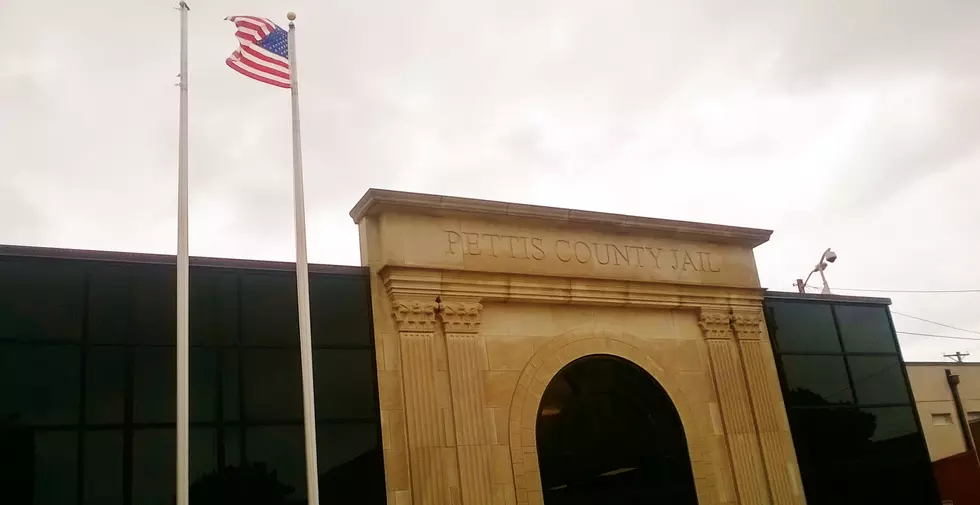 Pettis County Sheriff's Reports for October 24, 2023
Kurt Parsons
This article is compiled from reports issued by the Pettis County Sheriff's Office.
---
Early Sunday morning, Pettis County Deputies observed a blue Chevrolet Malibu run a red light at the intersection of US 50 Highway and Thomspon Boulevard. Deputies initiated a vehicle stop, and identified the driver as Antonio Jarrelle Wells, 36, of Sedalia. Wells stated he did not have a valid driver's license, nor did he have insurance on the vehicle he was driving. Deputies asked Wells to step out of the vehicle, and observed a set of brass knuckles underneath him in the driver's seat. During a search of Wells' person incident to arrest, Deputies found a clear pipe that contained a white powdery substance. That substance field tested positive for methamphetamine. Also located during the search of the vehicle was a digital scale with the same white powdery resident on it. Deputies also found a ripped clear plastic baggie. The baggie was dropped into a cup of liquid before Deputies made contact with Wells. According to the probable cause statement, another Deputy on scene recognized the Chevrolet as belonging to someone else, and the license plates were still registered to that person. However, the Deputy had seized the only plates on the vehicle because it was expired in 2022, and the previous owner no longer owned the vehicle. The license plate was checked with JCOMM, and it was confirmed the plate was expired, but displaying a 2024 sticker. Wells was placed under arrest and transported to the Pettis County Jail to be booked in on charges of Possession of a Controlled Substance, Possession of Drug Paraphernalia, Tampering with Physical Evidence in a Felony Prosecution, Unlawful Possession of an Illegal Weapon, and Forgery. Wells was also issued a traffic citation for Operating a Vehicle Without A Valid License, Failure to Register a Motor Vehicle, Failure to Stop At A Ready Red Signal, and Failure to Maintain Financial Responsibility. The vehicle was towed, and all potential drug evidence will be sent to the lab for analysis. Wells was held at the Pettis County Jail pending a cash or surety bond of $7500.
---
---
Late Sunday night, Deputies conducted a traffic stop in the area of East 9th Street and South Engineer Avenue on a vehicle with expired registration. During the traffic stop, K9 Lord was ran around the vehicle for an open air sniff. K9 Lord alerted positively to the odor of narcotics. The passenger in the vehicle, Elaine Lynn Nicole Luera, 18, Homeless, admitted to having the narcotics inside her person. According to the probable cause statement, Luera removed a baggie of a measurable crystal substance as well as a syringe coated in a crystal substance from her vagina. The narcotics and paraphernalia were seized as evidence. Luera was placed under arrest and transported to the Pettis County Jail. Luera was placed on a 24-hour hold pending charges of felony Possession of a Controlled Substance and Unlawful Possession of Drug Paraphernalia. Luera was issued a $7500 cash or surety bond. The driver, who was not named in the report, was issued a summons for No Insurance and released.
---
Pettis County Deputies responded to the 800 block of East 4th Street Sunday night for a warrant service. Contact was made with the subject, Jonathan W. Ayers, 37, of Sedalia. Ayers was placed under arrest for his Failure to Appear warrant on original charges of felony Driving While Revoked. Ayers was transported to the Pettis County Jail to be booked and held on a $2500 cash or surety bond.
---
LOOK: The largest lottery jackpots in US history
Stacker
compiled a list of the 15 largest lottery jackpots in U.S. history from news reports and lottery press releases.
[This list is current as of July 25, 2023.]
Gallery Credit: Chandler Friedman