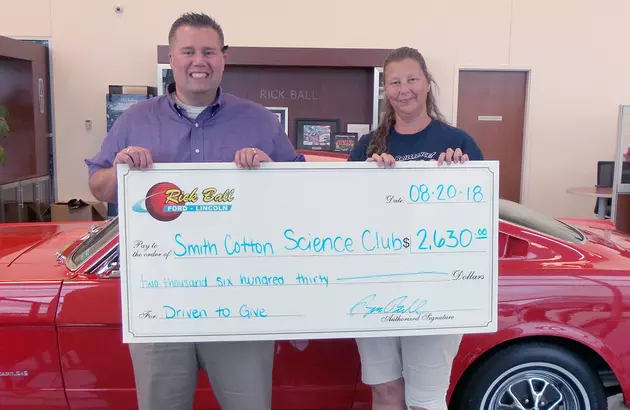 Rick Ball Ford Supports S-C Science Club
Sedalia School District 200
Ryan Ball of Rick Ball Ford of Sedalia, left, presents Smith-Cotton High School Science Club adviser Mona McCormack with a donation of $2,630, which was raised over the summer through the Driven to Give fundraising program.
Club members helped family and friends fill out surveys about test driving a car. McCormack said the funds will be used to pay for science club activities and an end-of-year field trip.
The money also will help fund local field trips for special education students.
"We appreciate the generosity of Rick Ball Ford and their willingness to help us provide great opportunities for our students," McCormack said.