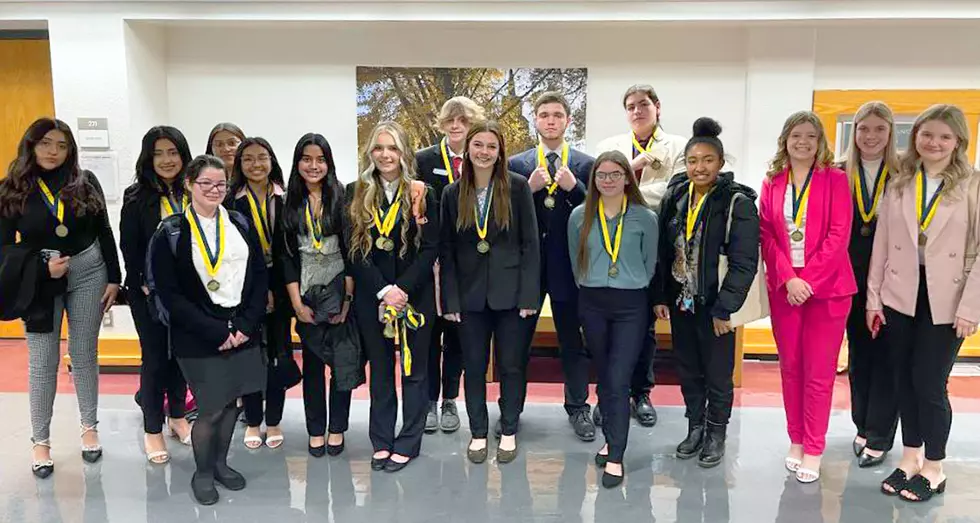 S-C FBLA Students Headed To State Competition
Sedalia School District 200
A dozen entries from Smith-Cotton High School earned tickets to the state competition through their scores at the FBLA District 10 Leadership Conference Feb. 2 at the University of Central Missouri.
Leading the way for S-C was junior Jacob Muin, who took first place in Computer
Problem Solving, second in Networking Infrastructures and third in Cyber Security. He
will compete in all three categories at the FBLA State Leadership Conference April 16-18 in Springfield. S-C had 33 students compete at the District 10 conference; 24 entries
earned medals for scoring in the top 5 for their respective events.
Smith-Cotton's other state qualifiers and their placings at district:
▪ Jennifer Bowman, Client Service, second; and Introduction to FBLA, fifth
▪ Sally Davis, Public Speaking, second
▪ Morgan Withers, Political Science, second
▪ Morgan Webb, Organizational Leadership, third; and Accounting 2, fifth
▪ Jacelyn Lancaster, Health Care Administration, third
▪ Citalli Nava, Introduction to Financial Math, fifth
▪ Jeffthan Glaster, Health Care Administration, fifth
Future Business Leaders of America (FBLA) helps high school students prepare for
careers in business and business-related fields through relevant career preparation and
leadership experiences.
Smith-Cotton FBLA Advisor Lakin Janke said, "This year we have seen tremendous
growth in our program at Smith-Cotton. I am delighted with the results of so many of
our students, especially since seven of the eight state qualifiers were new recruits for this year. I am eager to see how they do at State and hopefully Nationals this summer in
Atlanta, Ga."
In the photo: Smith-Cotton FBLA had 19 students earn top-five finisher medals in 24 events at the District 10 Leadership Conference held Feb. 2 at the University of Central Missouri. From left: Tania Nava, Sonia Nava, Sally Davis, Valeria Juan, Clarissa Nava, Citlalli Nava, Jacelyn Lancaster, Spencer Holman, Jennifer Bowman, Jacob Muin, Taygan Bailey, Jeffthan Glaster, Regina Robinson, Brooklynn Payne, Emma Garrigus, and Lisa (Sky) Dennis. Not shown: Stephanie Diaz, Morgan Webb, Morgan Withers.