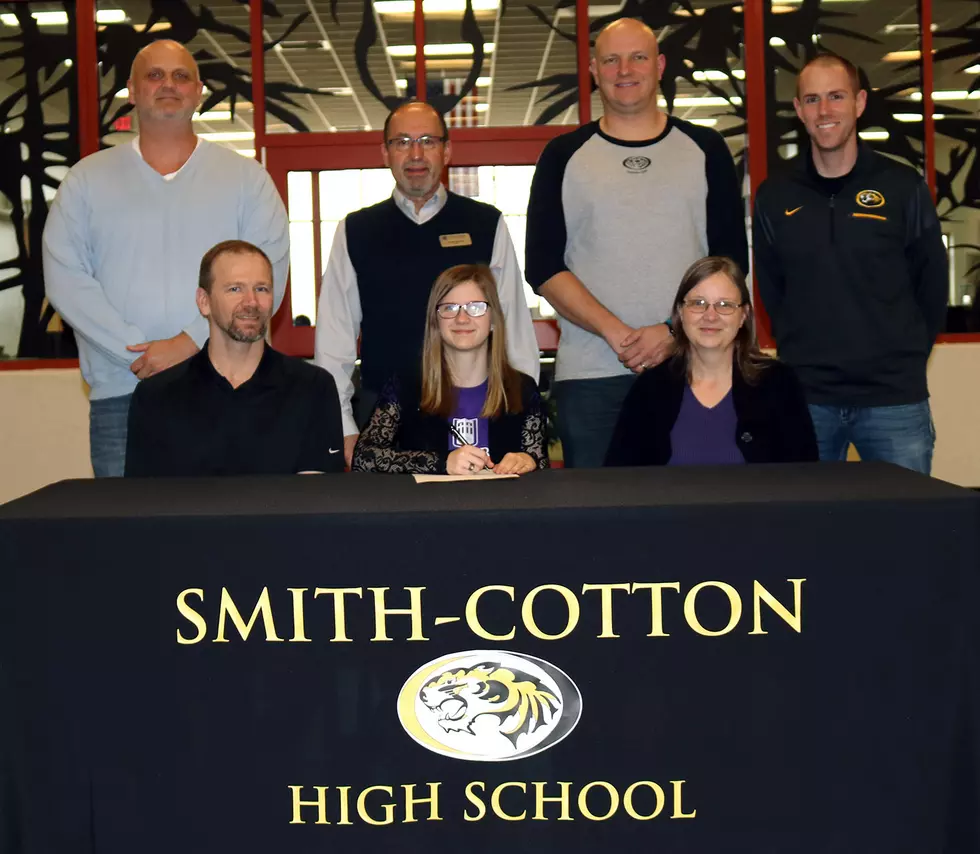 S-C Senior Elvers Accepts Scholarship to Perform with SBU Band
Sedalia 200
Smith-Cotton High senior Samantha Elvers has accepted a scholarship to perform with the band at Southwest Baptist University in Bolivar.
Elvers has played saxophone and percussion throughout her high school career.
Dr. Brian Hopwood, director of instrumental studies at SBU, said Elvers "fits our profile at SBU, with our mission statement of creating servant leaders. Those are skills she has demonstrated throughout high school."
PIC: Elvers and her parents, Dale and Amy Elvers. Back row, from left, Smith-Cotton Activities Director Rob Davis, Hopwood, S-C Director of Bands Grant Maledy, and S-C Assistant Principal Joe Doyle.