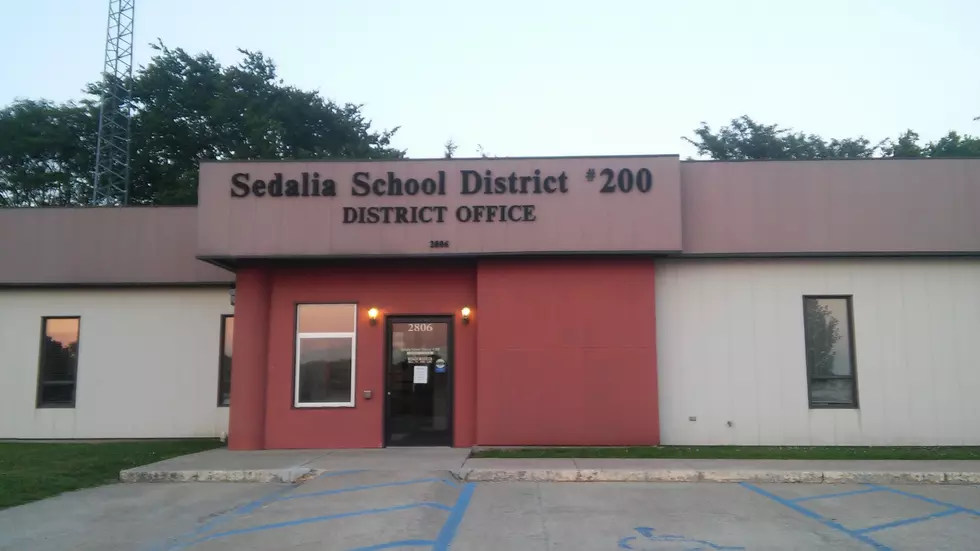 Sedalia 200 Gains in Annual Performance Report Score
Ryan Skaith
The Sedalia 200 School District saw a slight gain in the this year's Annual Performance Report (APR).
A press release from Sedalia 200 says the district scored 92.5% on the state Department of Elementary and Secondary Education's 2017 Annual Performance Report. The score designates the district as fully-accredited and is an improvement of 1.4% over the 2016 score. The district says this is the third consecutive year the score has improved.
According to DESE, APRs are based on the performance standards dictated in the Missouri School Improvement Program (MSIP 5), the state's accountability system for reviewing and accrediting public school districts. APR reflects student performance in math, social studies, English language arts and science.
Sedalia 200 Superintendent Brad Pollitt said he is pleased with the district's continued APR score improvements, which he said are products of the work being done to help ensure long-term student success. He noted the district's ELA and math curriculum are aligned with the Missouri Learning Standards, with science on track for next year. Pollitt also said all staff members work hard daily to connect students with the resources they require to learn and grow.
"An important factor in our APR is the district's ongoing attendance efforts," Pollitt said. "When students are in class consistently, they are able to retain knowledge and build upon it."
The district says there was an overall gain of 11.6% in academic achievement; with 50 % of the APR points coming from academic achievement.
Pollitt added that, "Our staff also does what it can to connect students in need with basics such as food, shelter and other supports, to help them be better prepared to learn every day."
Pollitt credited the Sedalia community for its commitment to the district and students through programs such as the Forty-hour Internship Tryout (FIT) Program.
"The APR score is another indication of the great things that are happening in Sedalia School District 200," Pollitt said. "Our focus is to give students opportunities to be successful and we are seeing the fruits of those efforts in our academic, athletic and co-curricular programs. Our long-term goals are for students to be successful after they graduate, and the foundations that are measured through the APR indicate we are putting students on the right track."