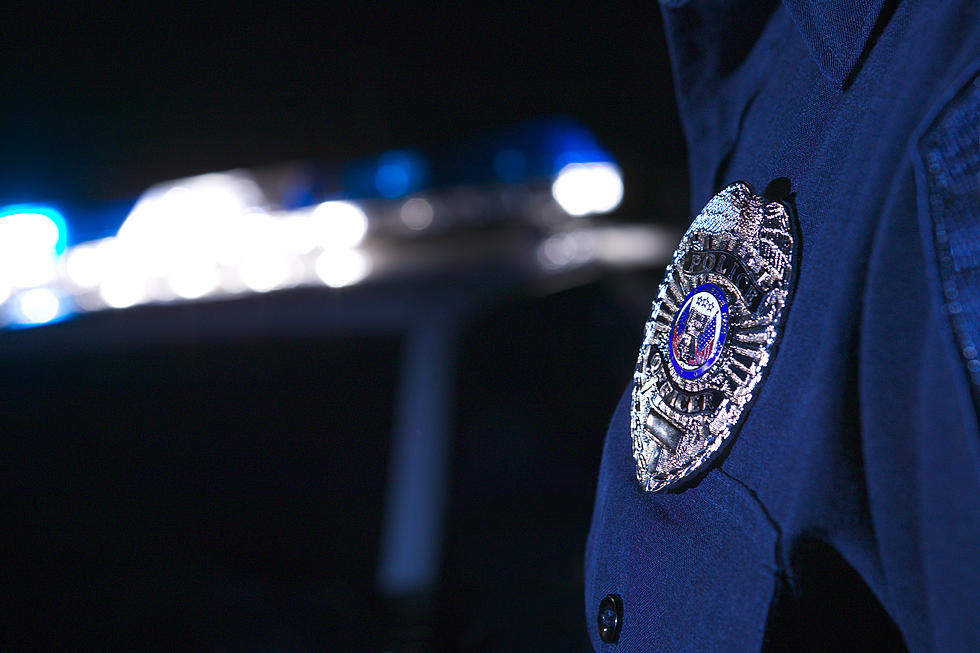 Sedalia Police Reports for August 2, 2023
Thinkstock
This article is compiled from the Sedalia Police Department crime reports.
---
Monday night, Officers responded to the 700 block of West 4th Street in reference to a stolen bicycle. When Officers arrived, contact was made with Kelly Jean Hagen, who stated that between Sunday and Monday, a bicycle was stolen off her property. The bicycle is described as a "Specialized" brand bicycle, matte purple in color, with bright orange writing. There is no suspect information at the time of the report.
---
Officers took a theft report Monday evening. The theft occurred at the Wal Mart store, 3201 West Broadway Boulevard. A female subject has been identified and charges are being submitted.
---
Tuesday afternoon, Officers responded to the 1400 block of East 16th Street in reference to a complaint of an abandoned vehicle. It was discovered that the vehicle was reported stolen out of St Clair County. The vehicle was recovered, and a report was made of the incident.
---
Sedalia Police responded to the Motel 6, 3402 West Broadway Boulevard for a report of vehicle theft. Crystal Burton reported her 2007 Chevrolet Impala was stolen from the parking lot of the business. Some suspect information was obtained.
---
Tuesday afternoon, Officers responded to the 2200 block of West Main Street to investigate a report of a suspicious person. Contact was made with a female suspect, who was found asleep behind the wheel of a vehicle. The suspect was later confirmed to have two active Pettis County warrants for her arrest. A search of her person revealed her to be in possession of drug paraphernalia. A probable cause search of the vehicle was conducted, and a white substance was discovered in her purse. The substance tested positive for fentanyl using a field test kit. Lindsay Deann Brown, 26, of Smithton, was placed under arrest for her two Failure to Appear warrants on two counts of Peace Disturbance, as well as new charges of Possession of Drug Paraphernalia, and Trafficking Drugs in the 1st Degree. Brown was taken to the Pettis County Jail to be placed on a 24-hour hold pending formal charges. Bond on the FTA warrants was set at $555.00 cash only.
---
---
Officers responded to the 1200 block of South State Fair Boulevard Monday morning for reports of a subject who was not breathing. Life-saving measures were attempted by the Pettis County Ambulance District, Sedalia Fire and Officers, but life-saving attempts were unsuccessful. The Pettis County Coroners' Office was contacted. At the request of the family, the body was turned over to the Rea Funeral Chapel.
---
Monday afternoon, Officers were dispatched to a hit and run crash that occurred in the area of West 17th Street and South Missouri Avenue. A red 1998 Dodge Durango was southbound on South Missouri Avenue, when a 2011 Buick Enclave ran the stop sign at the intersection. The front left of the Dodge struck the right front side of the Buick. The Buick was found abandoned in an alley west of the 1300 block of South Grand Avenue. While Officers were working the crash, they were informed the Buick was reported as stolen from the 200 block of South Quincy Avenue. No serious injury was reported in the crash. Neither vehicle required a tow.
---
An Officer took a theft report Monday afternoon. A gun was stolen from the 1000 block of West 16th Street. The victim, who was not named in the report, believed his firearm was stolen form his during the previous week. A theft report was completed.
---
Officers responded to the Wal Mart store, 3201 West Broadway Boulevard, in reference to a theft Monday morning. The theft had occurred previously, and a report was made over the incident. The suspect has not been identified at this time.
---
Sedalia Police responded to the Probation and Parole Office, 205 Thompson Road, in reference to a possible subject with a warrant Monday morning. Officers made contact with the subject, and discovered he did have an active warrant for his arrest. Allen C. Adams, 42, of Sedalia, was arrested for his Parole Violation warrant on original charges of felony Possession of a Controlled Substance and felony Resisting Arrest. Adams was transported to the Pettis County Jail to be held pending a $12,000 cash or surety bond.
---
Last Wednesday morning, an Officer responded to the Police Department Lobby, for a report of a violation of a court order report. After investigation, it was determined a violation has occurred in the 400 block of West 5th Street. State charges of Violation of a Court Order have been requested.
---
LOOK: See the iconic cars that debuted the year you were born