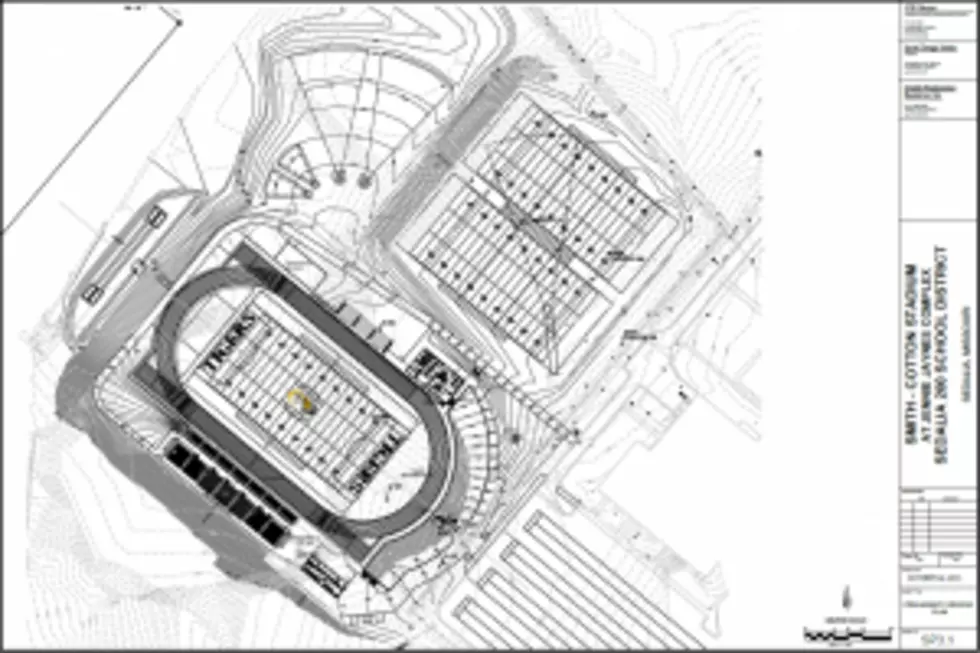 Sedalia School Board Approves Bid on Stadium Landscape Construction
Preliminary design of new Smith-Cotton stadium provided by Sedalia 200
The Sedalia 200 School Board met in a special public session at the Board of Education Office on Thursday (Nov. 21) to approve a bid on the initial dirt work on the new stadium at Smith-Cotton High School. The board approved a bid of $387,246.50 from Nemaha Landscape Construction, Inc. out of Nebraska.
According to Sedalia 200 Schools Superintendent Brad Pollitt work will begin on Dec. 9 weather permitting. Pollitt also spoke with us about a change to the school's website, which will now have pictures and biographies of school board members as well as a contact phone number.
Hear our interview with Brad Pollitt in its entirety below.