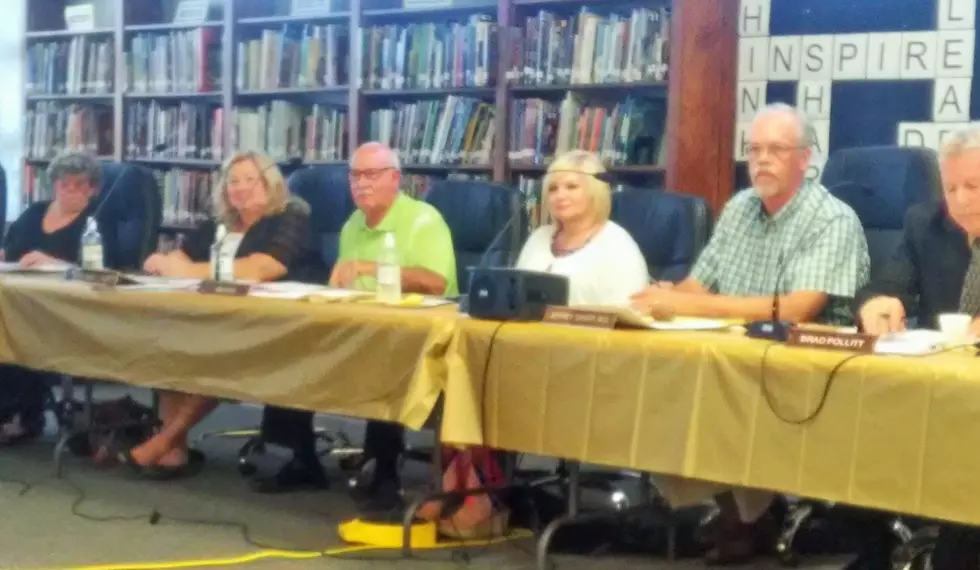 Sedalia School Board Approves Slight Tax Rate Increase
Ryan Skaith
The Sedalia 200 School Board held the first meeting of the new school year Monday night at Smith-Cotton Junior High and approved a slight tax rate increase.
The meeting opened with a special annual public hearing about the tax rate increase, but no residents approached the board or said anything at the gathering.
Sedalia 200 Administrators proposed a slight tax rate increase from $3.9582 to $3.9610 (less than a quarter-cent), per $100 in assessed valuation. The board unanimously approved the new tax rate. It was noted that state guidelines require financial figures to be carried 4 decimal spaces.
Dr. Harriet Wolfe said based on a 100% collection rate, the district could bring in nearly $13,500,000 in tax revenue for the 2017-2018 school year.
The board also voted to approve the ASBR, with Wolfe adding the district could end the year with an estimated balance of nearly $35,000,000.
New to the Sedalia 200 School Board this year is Michylah Hawkins. She is the first Student Adviser to the board. The position does not carry voting privileges, rather Hawkins will serve as a liaison to the board, gathering student input and perspective throughout the district.
During Monday night's meeting, the board toured the new Smith-Cotton Junior High Practical Arts Building, which is housed in the old S-C cafeteria. The board says seven new classrooms were created during the renovation. Some of the new classroom space includes a FACS room with a demo kitchen, computer labs, and art room.
A donation was also made to the Sedalia Police Department in the amount of $1,500. The donation was presented to Commander Larry Ward and will be put towards purchasing new vests and helmets for patrol officers. Ward said the donation is 'greatly appreciated.' The money was raised from sales during the August 18th S-C Tigers football game.
There will be no class September 4, in observance of the Labor Day holiday. The next school board meeting is scheduled for September 25 at Heber Hunt Elementary.