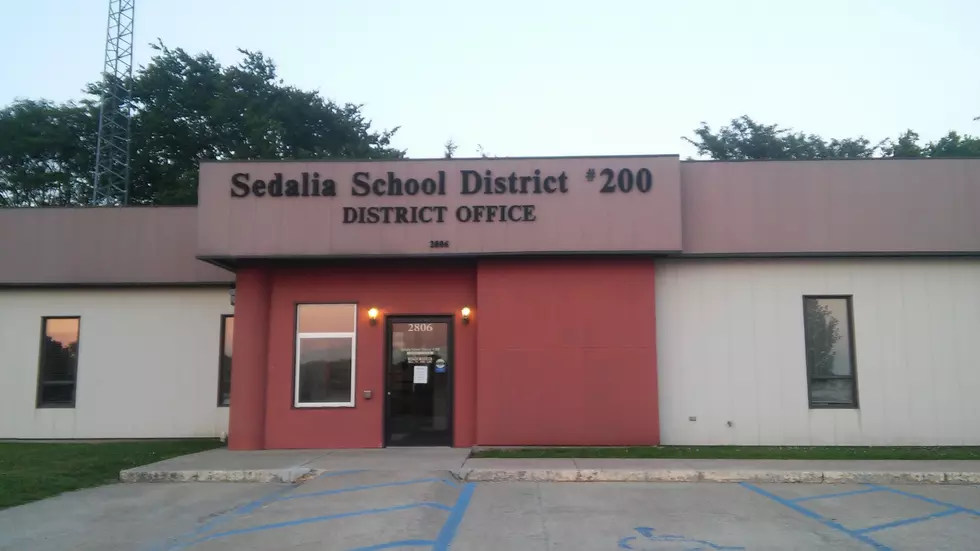 Skyline Wins Team Honors at First 4th Grade Track Meet
Ryan Skaith
Speed and depth were the keys to success for Skyline Elementary School, which won the team traveling trophy at the first Sedalia 200 Fourth Grade Track Meet.
The track meet was held May 21 at Tiger Stadium at Smith-Cotton High School.
A press release from Sedalia 200 says that Skyline won just two of the 12 events, with Cooper Woolery and Kennedi Ditzfeld winning the boys and girls 100-meter dash events, respectively. But Skyline had four second place and four third place finishes to push its point total to 104, edging out Heber Hunt Elementary which was second with 99 points.
Dax Wiskur of Parkview and Alle Case of Heber Hunt each won two events; Wiskur won the boys softball throw and 400 meters, and was second in the 100 meters, while Case won the girls softball throw and 400 meters events.
First: Audrey Lewis, Heber Hunt
Second: Akirah Staten-Balance, Heber Hunt
Third: Alana Basham, Horace Mann
First: Alle Case, Heber Hunt
Second: Tristyn Zentner, Heber Hunt
Third: Ava Benner, Skyline
First: Kennedi Ditzfeld, Skyline
Second: Kimbree Pummil, Horace Mann
Third: Akirah Staten-Balance, Heber Hunt
First: Alle Case, Heber Hunt
Second: Aspen Hall, Horace Mann
Third: Madalynn Elwood, Skyline
First: Addison Kulseth, Horace Mann
Second: Audrey Lewis, Heber Hunt
Third: Brooklyn Ditzfeld, Heber Hunt
First: Keegan Clark, Horace Mann
Second: Thor Torchylo, Parkview
Third: Weston Davis, Horace Mann
First: Dax Wiskur, Parkview
Second: Cash Jaynes, Parkview
Third: Jermaine Lattimer, Heber Hunt
First: Cooper Woolery, Skyline
Second: Dax Wiskur, Parkview
Third: Dion Simsbey, Washington
First: Dax Wiskur, Parkview
Second: Phillip Borynets, Skyline
Third: Andrew Stringham, Skyline
First: Tim Askerov, Parkview
Second: Phillip Borynets, Skyline
Third: Nolan Frankum, Skyline