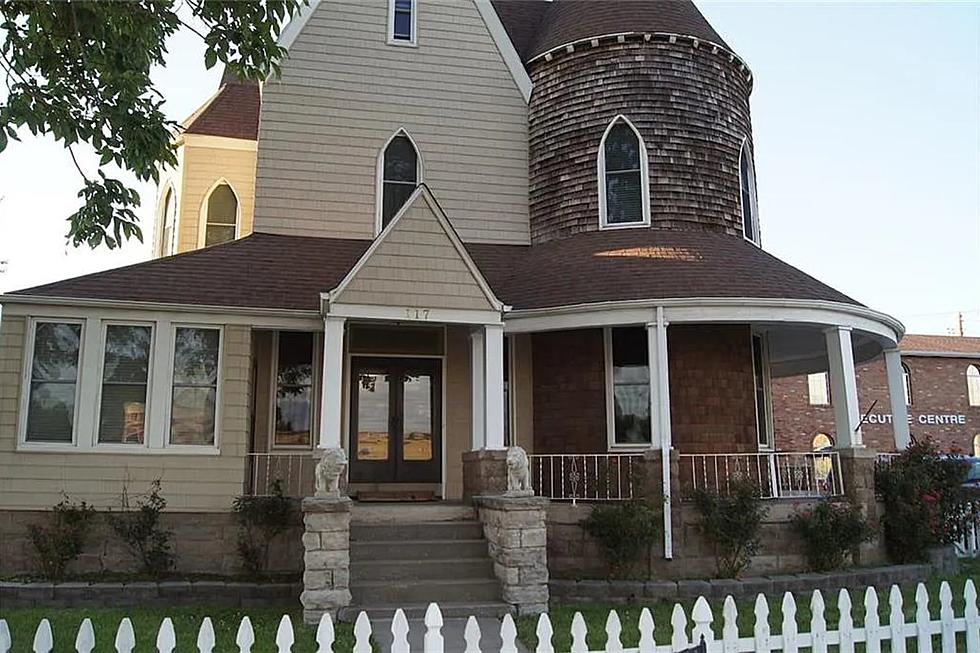 Stop Dreaming You Can Make This Historic Sedalia Home Your Own!
Platinum Realty via Zillow
How would you like to live or work in a piece of historic Sedalia? Well, you can do just that if you buy this historic Victorian-era home now for sale in the heart of Sedalia on Broadway Boulevard.
If you're thinking you've seen pictures of this home on this website before, you're right. I wrote about it a little over a year ago because the home is a successful vacation rental, and I thought it would be a great place for families visiting the Sedalia area to stay while visiting. You can check that post and pictures out here. (I checked Vrbo, and the home is still available as a vacation rental.)
While I think this home would be the perfect home for a larger family. It has five bedrooms, two full bathrooms, a living room with a fireplace, a formal dining room, and an eat-in kitchen. The listing agent, Platinum Realty, re-imagines the property as a massive office space for a company or a work suite opportunity.
Additionally, the Zillow listing mentions the sellers are open to selling the home complete with furnishings and the vacation rental businesses if someone is looking to continue the success the owner has had with using the home as a Vrbo and Airbnb rental.
The Zillow listing has new pictures of the home and they're just as amazing as the pictures from the vacation rental sites. Keep scrolling to check out the pictures of this amazing home and think about what you'd do with the home if you bought it.
The property is being listed by Hilary Baldwin and Shannon Bridgmon of Platinum Realty, and you can check out the Zillow listing here.
Stop Dreaming You Can Make This Historic Sedalia Home Your Own!
Check out pictures from this wonderful Victorian-era home on Broadway Boulevard that is listed for sale on
Zillow from Platinum Realty
. The home's current owners list it as a vacation rental as well. You can check out their listing on
Vrbo
.
Check Out This Large Historic Sedalia Home Available on Vrbo
Check out
this historic restored 130-year-old home in Sedalia
close to the Missouri State Fair, our historic district, and The Kay Trail. This four-bedroom home sleeps up to 11 people in seven beds. It might just be the place to book if you have lots of out-of-town family coming for a visit. Or you're holding a family reunion. This home is hosted by
House Sedalia
and is available for booking on
Vrbo
. The hosts have ties to our community and occasionally use the home when they're in town with their children visiting family and friends.
As of July 2023, the property is still available as a vacation rental on Vrbo, however, the property has been placed up for sale. Check out the
Zillow listing here
.
Check Out This Ozark's Ranch That Could Be Out Of TV's 'Yellowstone'
The Double Down ranch in Cassville near the Missouri / Arkansas state line in the Ozarks looks like it's right out of the television show "Yellowstone". Check out what
Hayden Outdoors Real Estate
calls a "luxury equestrian property located in the beautiful rolling hills of Missouri."